WINTER LEAGUE 2023/24
Please see below for the fixtures for this year.

As you can see, Divisions 1 & 2 will be starting on Sunday 5th November. Divisions 3 & 4 will be starting on Sunday 12th.

Start sheets will go up on the locker room notice board at 12:00 2 weeks before your game.

A full rules sheet is shown below the fixtures and a copy is also on the notice board.

KNOCKOUT STAGES ARE FOLLOWS :-
– QUARTERS 10th MARCH
– SEMIS 17th MARCH
– FINAL 24th MARCH

Good luck to all playing.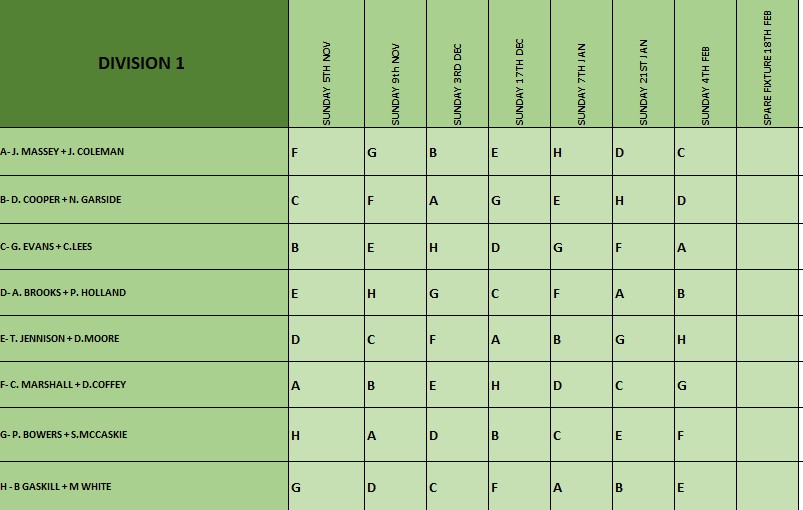 FORMAT & RULES
• BETTER BALL MATCH PLAY
• 13 HOLES 1-13
• 90% Course Handicap
• Yellow Tees
• £10 per player to enter
• Open to full members
• First Tee 8:30am Tee's will go live 2 weeks before your next game at midday on a sheet on gents notice board.
• Maximum amount of shots to be given is 18 (no more than 1 a hole)
All games to be played under the R&A rules of golf. 3 points for a win, 1 for a half, 0 for a loss.
SUBSTITUTES- If a player cannot play then the team must get in a substitute who already plays in winter league. A team is limited to use 3 subs throughout the season. If both players cannot play then only 1 person can represent the pair. matches CANNOT be re arranged.
If a pair cannot play, then for the opponents must check in at the pro shop to claim the points on the morning off the match.
Under no circumstances must a team agree a half before playing. A match must be played for any result to be given.
Any Rule queries or disputes will be made to the winter league committee via email to pro shop
+++++++++++
Winter League Final 2022/23
Winners were Paul  Holland and Aran Brooks who beat Martin Wild and Cara Wild 4 & 3 in the final.
3rd place was tied  between Jason Warhurst an Darryl Hall and Wayne Travers and Dez Walker.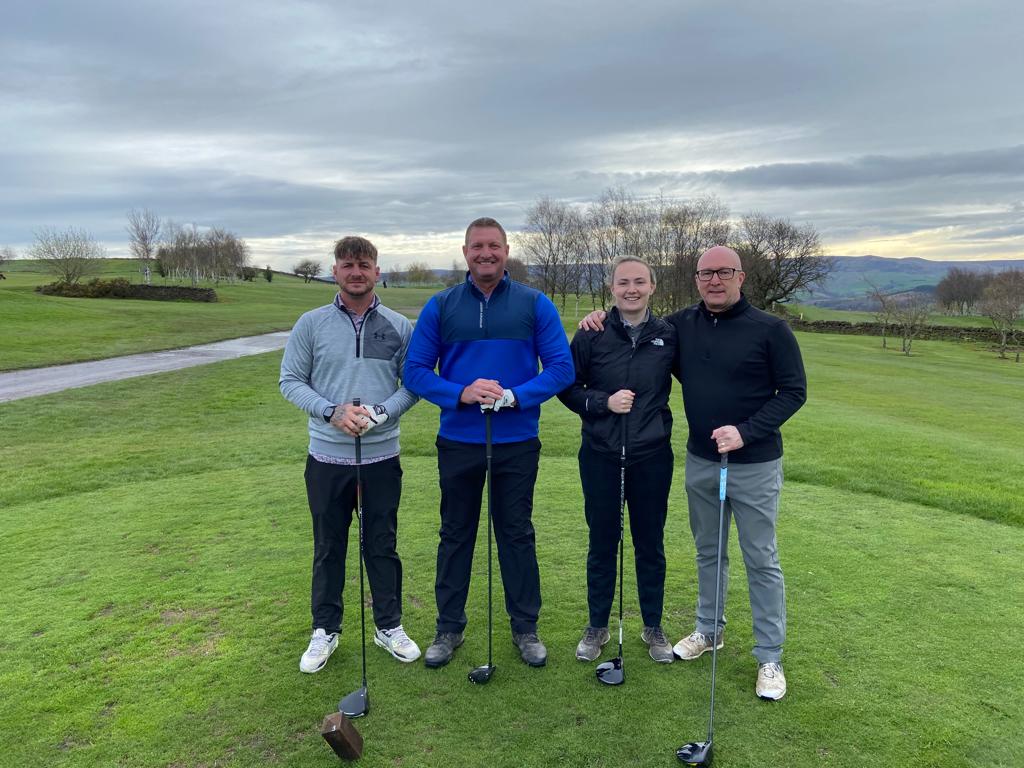 Congratulations to everyone who took part this winter.
++++++++++++++