Winter League Final Sunday March 20th 2022
This year's winter league reached its climax on Sunday when Darry Hall and Jason Warhurst took on Martin Wild and John Tennant. The result was a win for Darryl and Jason by 6 and 5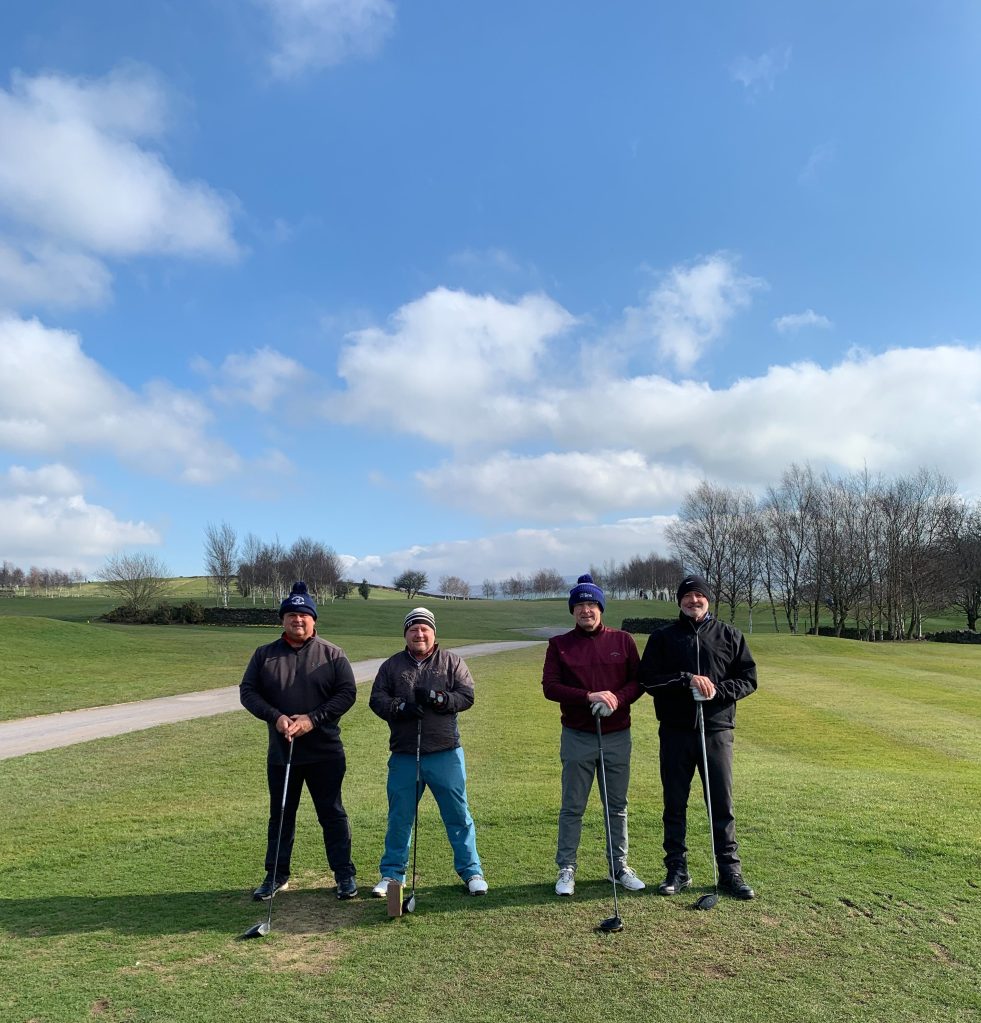 It's interesting to note that the winning pair didn't go down at ANY point during the tournament which  must be a record and something many people will try and make sure doesn't happen again next year!
Thanks to everyone who played in the event and well done to all winners who are listed below.
2022 WINNERS
DARRYL HALL & JASON WARHURST £100 EACH
RUNNERS UP
MARTIN WILD & JOHN TENNANT £70 EACH
T3
ANDY RUSSELL & JOHN SAMME £50 EACH
DAN MOORE & TONY JENNISON £50 EACH
GROUP WINNERS:
DARREN HULSE & NEIL HYDE £20 EACH
PAUL HOLLAND & PAUL MCCRACKEN £20 ECH
ARAN BROOKS & OLLIE FRANCE £20 EACH
STEVE WORRALL & CHRIS LEES £20 EACH
Well done to all winners! The main Trophy will be presented at Presentation evening.