Welcome to the Junior section of New Mills Golf Club.
NEW JUNIOR GOLF ACADEMY COMING SOON!!
KEEP CHECKING BACK FOR UPDATES
MORE CLASSES, MORE LESSON AVAILABILITIY AND 2 PGA COACHES
Our club professional,  Sam Shaw, began his golf here as a Junior before eventually becoming a fully qualified PGA professional and moving back to New Mills. Sam provides coaching both for individuals or small groups so please don't hesitate to contact him or
Click Here
for more coaching information.
WHY PLAY GOLF?
Its a great way to get your kids into a sport for life!
-Get fit and healthy
– Learn life / social skills
– Get a sense of belonging
– Enjoy a fun sport in a friendly environment.
– cheaper than a lot of other sports!
If your child likes it then we have 3 membership categories to choose from below.
Cadet Membership
Cadet Membership, designed with newcomers to the game of golf in mind, allowing young persons who attend golf taster or beginner coaching sessions to practice and further develop their new found skills on the practice ground facilities which includes putting, bunkers, and full swing. Sessions for this takes place on Sundays and 1 session during the week in the summer time. This category of membership costs £10.00 per annum and has no joining fee.
EAGLE Membership
Course Cadet Membership: – for those cadets who have passed a skills assessment challenge on the practice ground and wish to play the front nine holes on the main course. This membership category comes with a FREE club shirt and personalized membership pack.  This category of membership costs £39 per annum with no joining fee.
Junior Membership
Junior Membership for full access to all 18 holes. Get your own official CONGU competition handicap. Once you achieve a handicap of18  or under you are able to compete in mens competitions. This category would be suitable for the advanced player up to the age of 17. This category comes with a FREE branded polo shirt and personalized membership pack. This membership has no Joining Fee an Annual Subscription of £95 per annum
If you would like any help on which membership would suit your child best then please contact Sam our professional on 01663 746161(2).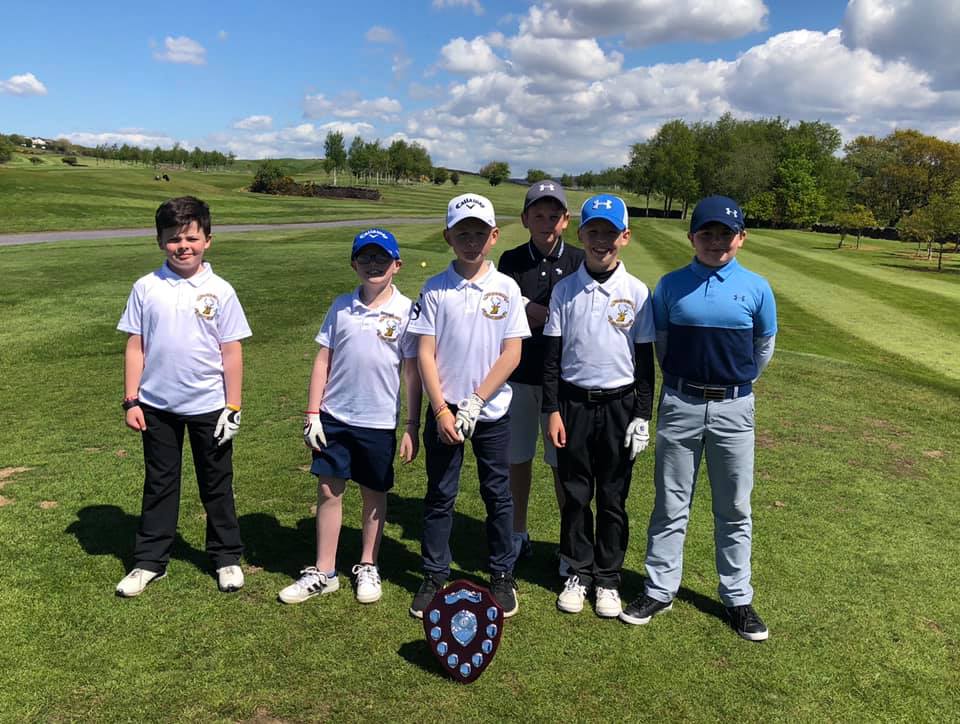 Click here to download an application form.
Click here to download a copy of our Children and Young People Safeguarding Policy and Procedures 
Click here to contact our Club Welfare Officer