Welcome to the Junior section of New Mills Golf Club.
Junior Captain Joseph Hadfield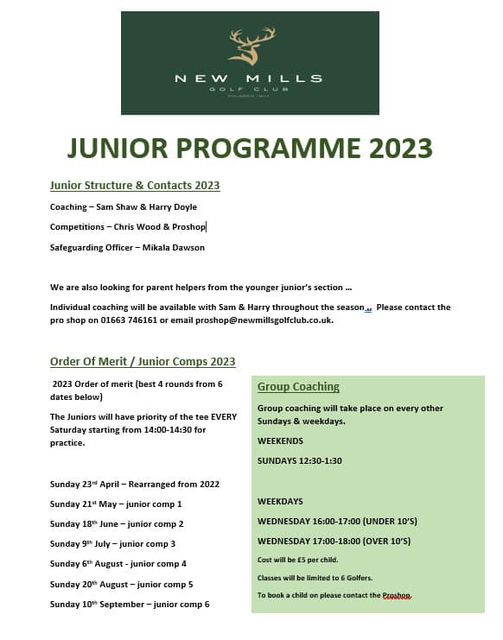 +++++++++++
MORE CLASSES, MORE LESSON AVAILABILITIY AND 2 PGA COACHES
Our club professional,  Sam Shaw, began his golf here as a Junior before eventually becoming a fully qualified PGA professional and moving back to New Mills. Sam provides coaching both for individuals or small groups so please don't hesitate to contact him or Click Here for more coaching information.
WHY PLAY GOLF?
Its a great way to get your kids into a sport for life!
-Get fit and healthy
– Learn life / social skills
– Get a sense of belonging
– Enjoy a fun sport in a friendly environment.
– cheaper than a lot of other sports!
If your child likes it then we have 2 membership categories to choose from below.
EAGLE Membership
Course Cadet Membership: – for those cadets who have passed a skills assessment challenge on the practice ground and wish to play the front nine holes on the main course. This membership category comes with a FREE club shirt and personalized membership pack.  This category of membership costs £50 per annum with no joining fee.
Junior Membership
Junior Membership for full access to all 18 holes. Get your own official CONGU competition handicap. Once you achieve a handicap of18  or under you are able to compete in mens competitions. This category would be suitable for the advanced player up to the age of 17. This category comes with a FREE branded polo shirt and personalized membership pack. This membership has no Joining Fee an Annual Subscription of £110 per annum
If you would like any help on which membership would suit your child best then please contact Sam our professional on 01663 746161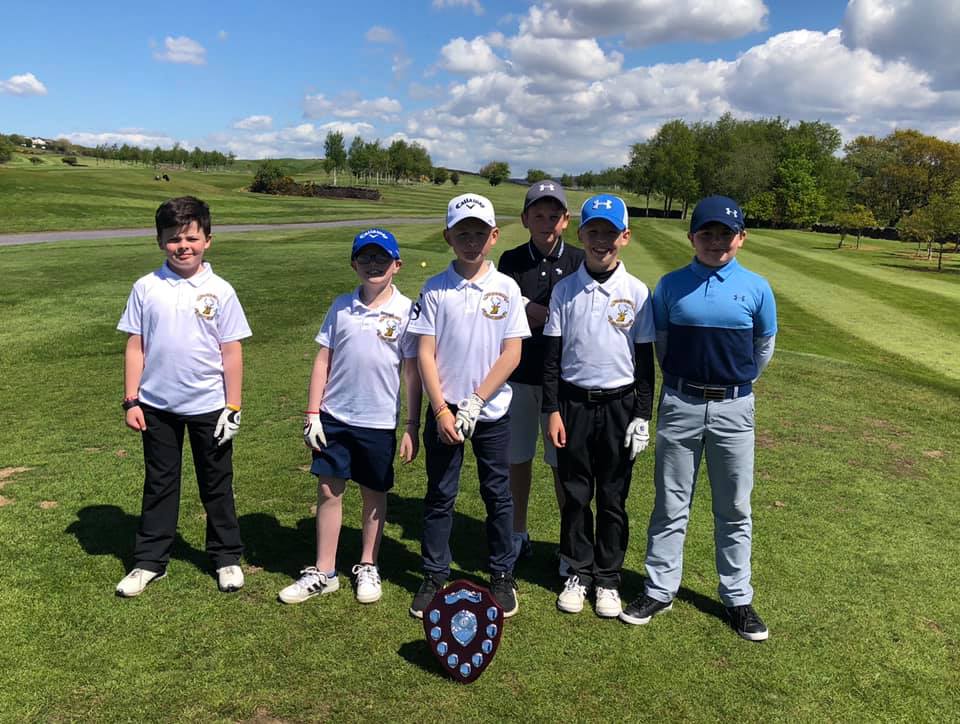 Click here to download an application form.
Click here to download a copy of our Children and Young People Safeguarding Policy and Procedures 
Click here to contact our Club Welfare Officer 
Junior Golf coaching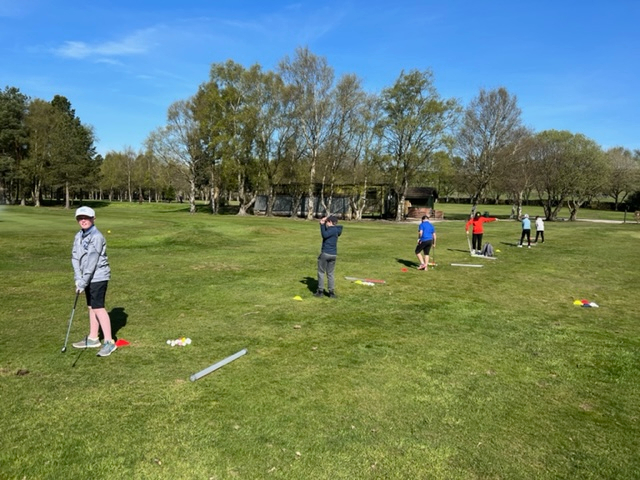 Thursday , April 21st saw the last Junior half term class.
It was a full turnout with lots of new kids taking up the Sport. 
As of this week, we have a new junior programme running. If anyone has any kids wanting to get involved then please get in touch. 
We have group sessions available for just £5 per child on:-
Tuesdays – 4:30-5:30
Thursdays – 4:30 – 5:30 
Saturdays – 9:30-10:30 & 10:30-11:30
Sundays – 1-2 
We also have 1-1 lessons available. Sam currently has no space for new clients but new junior coach Harry Doyle is available to book 1-1 private sessions with. 
For more info please either book through the website or get in touch with the team. 
+++++++++++++++++++
Juniors Prizewinners 2022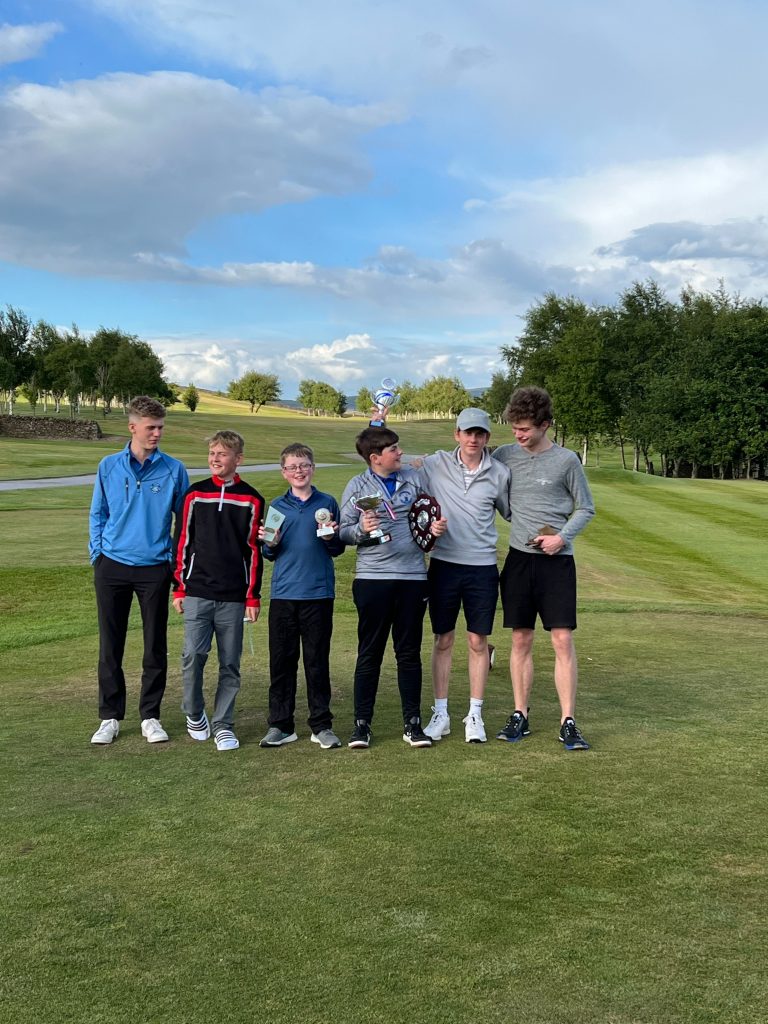 Captain's Day to Juniors 2021

+++++++++++++++
Club helps New Mills School pupils to raise money for McMillan Cancer Research
A great day  was held on Monday June 21st with staff and pupils of New Mills School who were raising money for McMillan Cancer Support . It was great to see so many youngsters involved and hopefully some of them will have been inspired to take up the game!
Well done to members of staff Mr Taylor and Mr Lytham who played an heroic 72 holes on the day to raise funds!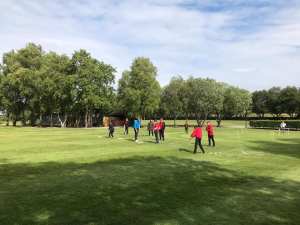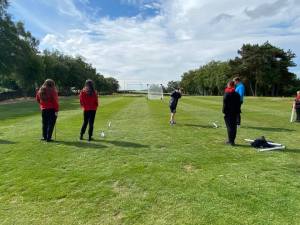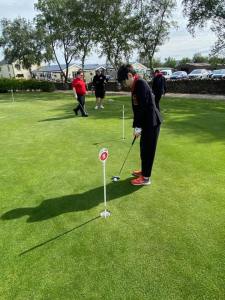 +++++++++++++
'Junior & Dads' Competition
Sunday 20th June
This afternoon we had our annual Junior & Dads Father's Day competition.
Congratulations to our winners, James & Andy Shepley on a brilliant round of golf.

+++++++++++++
Lady Captain's Day to Juniors Sunday June 6th
What a stunning afternoon we had for our Lady Captains Day to Juniors! And the golf didn't disappoint with the best we have seen from all the juniors this year!! Well done to everyone – you all played some great golf!
Congratulations to our prize winners:
1st – Jayden Gabbitas
2nd – Joel Wood
Nearest the pin – Toby McKnight
Longest Drive – Toby McKnight
It was really good to get our newer juniors out on the course and we hope everyone had a good time!
Many thanks to Lady Captain , Alison Wright, for today's prizes and for her time taken in encouraging and helping the juniors this afternoon.