Welcome to The Clubhouse at New Mills Golf Club
Perched high above the town of New Mills and surrounded by breath taking views of Kinder and the stunning countryside sits The Clubhouse @ New Mills Golf Club. A warm, welcoming, family friendly, dog loving establishment priding itself on a good wholesome menu prepared with care and attention.
We took over the stewardship of the club just before Christmas 2019 and had many exciting plans  ranging from Christmas celebrations to Beer and Band festivals, Artisan Markets alongside weekly Sunday Roasts plus a great selection of regular menu options provided by our chef Steph. However, the Covid-19 crisis has had a profound effect on our plans. With the clubhouse closed, we set up a popular 'half-way house' serving hot drinks and snacks to members and visitors alike.
Once things change and restrictions are eased and we can once again admit members and guests into the clubhouse we will bring back our full menu which you can access by clicking on 'menus'. Take care and stay safe!
Jess and Steph

Jess and Steph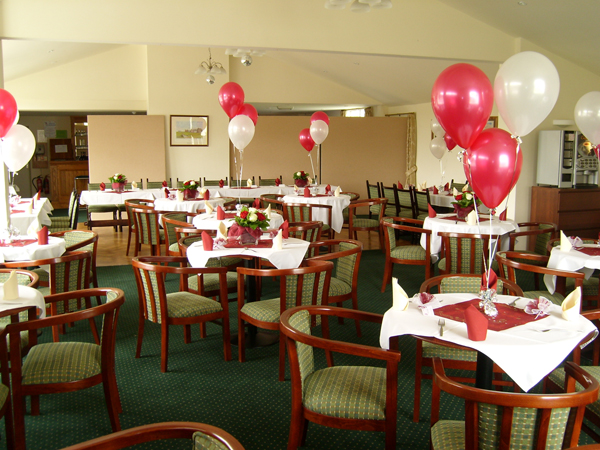 Booking the clubhouse for an event is free for members.
For non members, there is a small charge to hire the room plus the cost of food.
If you have any need for an events space please get in touch and we'll do our very best to accommodate you.
We will be happy to meet you and help you plan your special day.
+++++++++++++++++++++++++++++
++++++++++++++++++++
Enjoy one of our fabulous Sunday Roasts
Available for collection or takeaway!!

+++++++++++++
Cake Corner Takeaway and Delivery service
Try our delicious,  home made cakes available to collect or delivered to your home this weekend!
This week we are offering  you
Millionaires Shortbread £2.50 per slice or a whole cake (16 slices) at  £19.95 (equivalent to £1.20 per slice!)
Lemon drizzle at £1.50 per slice or 6 for £6
Mince Pies at £1 each or 6 for £5
 The images below just some of the scrumptious offerings we will have on offer in the coming weeks!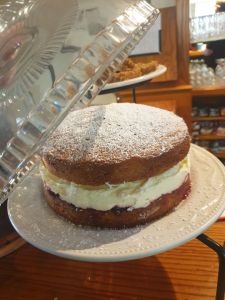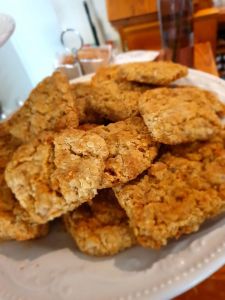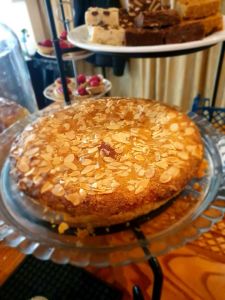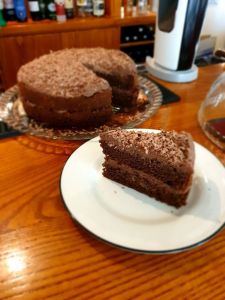 ---
New Covid-19 regulations and NHS 'Track and Trace'
for Members and Visitors
as from Thursday 24th September
The Government's new 'Track and Trace' System, will require you to download the NHS Covid-19 app onto your phone and then check in every time you come into the Clubhouse.
If you don't have access to the app you will need to continue to use the sign in system we currently have in place.
The QR code will be displayed in several places around the clubhouse so please ensure that you check in on arrival.
Occasionally, we may ask you to show that you are 'checked in' so please  respect what we are trying to do is to ensure your safety
Please use the hand sanitizers as you enter.
We will be installing a compulsory table service system. When you come into the Clubhouse please find a table and we will come to you to collect your order
We will probably run tabs with the bill being settled at the end of your stay
There will be a maximum of 6 people per table. You will be asked to move if you do not comply.
You will be required to wear a face covering at all times in the building, apart from when you are sitting at the table to eat and drink.
Failure to wear a face covering, to sign in or use the app means you will not be served! The new rules mean potentially a hefty fine both for you and the club so please observe the regulations above.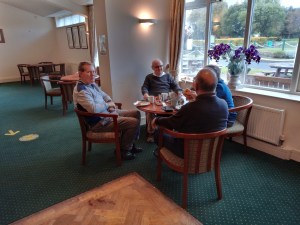 +++++++++
PAST EVENTS  –  PRE COVID 19
Do you remember these fantastic events? Hopefully we will be able to repeat them in 2021 Stay save!
New Year's Eve 2020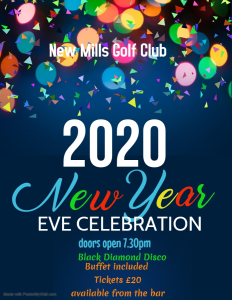 More than 120 people enjoyed a great evening at the club to welcome in 2020. Music was provided by Black Diamond Disco with a very enjoyable buffet provided by Steph and Jess. We'd like to take this opportunity to wish all members a happy New Year as well as existing guests and people who haven't yet visited us. We look forward to meeting you all in 2020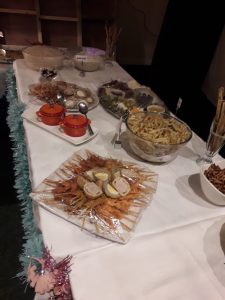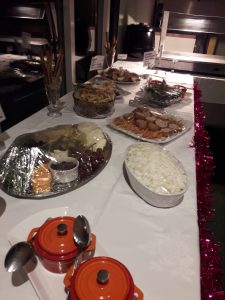 Christmas Carol Concert
Sunday December 8th
A full clubhouse enjoyed the annual Christmas Carol Concert which featured Bollington Brass band conducted
by Peter Christian. The enthusiastic audience did their bit by joining in and singing classic  traditional Carols.