Welcome to The Clubhouse at New Mills Golf Club
Perched high above the town of New Mills and surrounded by breath taking views of Kinder and the stunning countryside sits The Clubhouse @ New Mills Golf Club. A warm, welcoming, family friendly, dog loving establishment priding itself on a good wholesome menu prepared with care and attention.
We have recently taken over the stewardship of the club and have many exciting plans for the coming months ranging from Christmas celebrations to Beer and Band festivals, Artisan Markets alongside weekly Sunday Roasts plus a great selection of regular menu options provided by our executive chef Steph.
For upcoming events please visit our website regularly and check us out on Facebook.

Jess and Steph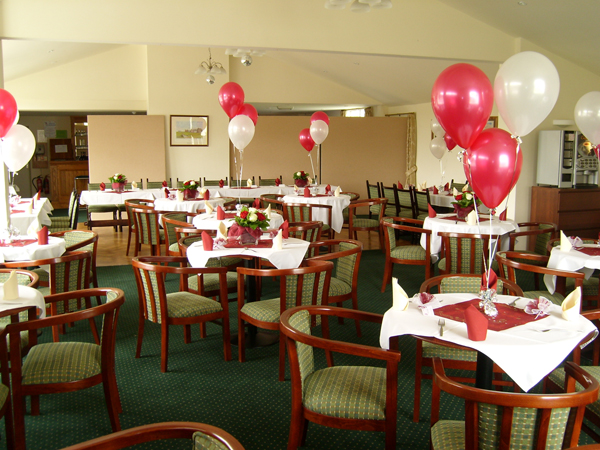 Booking the clubhouse for an event is free for members.
For non members, there is a small charge to hire the room plus the cost of food.
If you have any need for an events space please get in touch and we'll do our very best to accommodate you.
You can contact us on 01663 743485 or email  jessica@newmillsgolfclub.co.uk
We will be happy to meet you and help you plan your special day.
---
Kitchen Opening Times
The Kitchen is open for food for both members and visitors at the following times:
Monday, Tuesday and Wednesday from 8.00 am until 4.30 pm
Friday. Saturday and Sunday from 8.00am until 5.00pm
Please note we are closed on Thursday
Only Breakfasts and Roasts will be available on Sundays
Our Festive menu will be available from 1st December