Celebrating 30 years service to the club
Mr Captain, Mike Bennett, presented our Head Green Keeper, Nigel Ardern,
with a collection from all our members, for his 30 years of Service to the club.
He has stayed with us, tirelessly working to make our course the very best it
can be! And now, with the help of our Trainee Green Keeper, Brendan, and a
host of willing volunteers, we have one of the best courses in the area!!
Well Done Nigel! You are appreciated far more than you could ever realise.
We are all very proud of you and what you have achieved!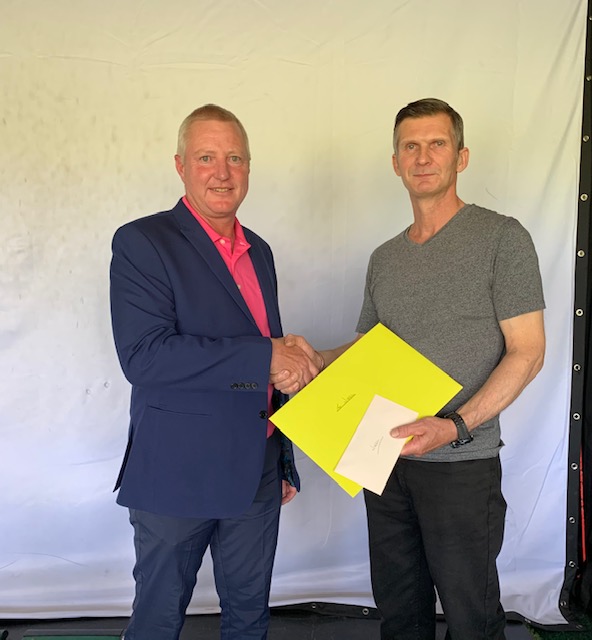 +++++++++++++++++
Quiz Night this Friday August 4th
9pm start
+++++++++++++++
BARRY LAWSON WINS THE CLUB TROPHY!!!
Thanks to all who entered the Club trophy yesterday and well done to all the winners.
Overall Winner
1st- Barry Lawson 67 + 64 = 131 
2nd- Jon Coverley 63 + 69 = 132 
3rd- Darren Walker 65 + 68 = 133 
Round 1
Winner – Jon Coverley 63 
Round 2
Winner – Barry Lawson 64 
++++++++++++++++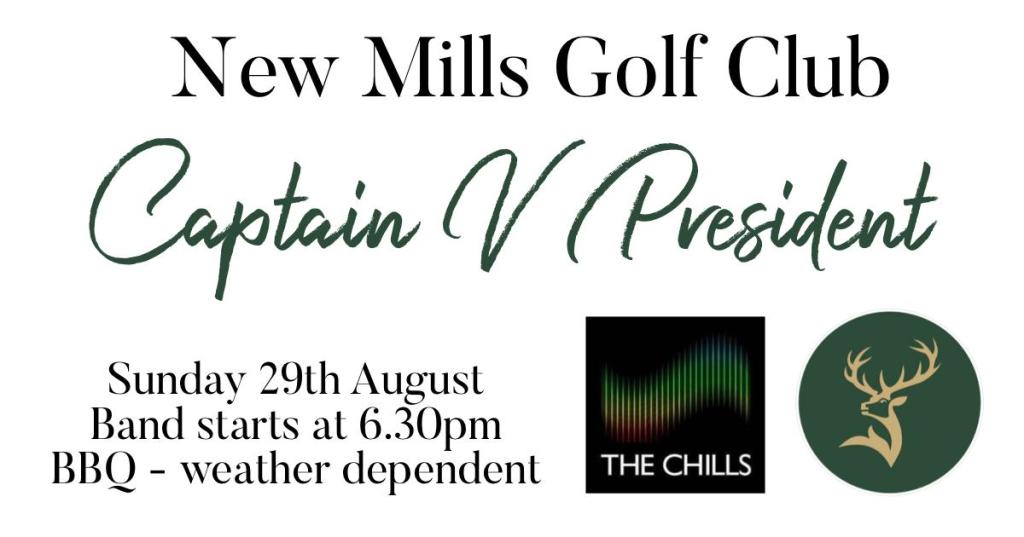 +++++++++++++

+++++++++++
3 WAY PLAYOFF FOR THE ANDERTON BOWL
Well done to Paul Coverley, Mike Leddy and Andy Thurston who tied on 6 up. These 3 will need to do a 3 way playoff to decide a winner.
Other prize winners were:
4th Andy Russell 5 up
5th Dave Brough 5 up
6th Steve Yates 4 up 
Best gross Chris Wood – level
+++++++++++++++++
JOSH WEBB – ODD SOCK CUP RESULTS
Yesterday was the 2nd Odd sock cup in celebration of past member Josh Webb. The day was a huge success from the word go.
Thanks to everyone who helped and was involved in the day.
ODD SOCK CUP
1ST 105 POINTS –
BARRY LAWSON, PAUL TAYLOR, JOSH WESTMERLAND, JACK MILLER 105
2ND 104 POINTS –
DANNY MULRYAN, PERRI BETHELL, MARTIN REDMOND, MITCH SALTHOUSE
3RD 101 POINTS
JOE TOHMPSON, TOM, WILL, MARK
4TH 100 POINTS –
PHIL ARDERN, DAVE JOYCE, ALEX MACKENZIE, JOHN HULSE
5TH 100 POINTS 1
JONATHAN DUCKWORTH, J HADFIELD, MALC STRONG, K WILSON
ODD SOCK/ WOODEN SPOON – ODD SOCKS
M ROGERS, KIERAN BETTANI, CHRIS BALL
++++++++++++++++++++
Peter wins the Vet's Cup
Congratulations to Peter Coull winner of today's Vet's Cup with a nett 62  beating Alan Goodall by one point! For more information please visit the Senior's page in the Members section
+++++++++++++
Captains Day 23rd July 2022
Captain's day was held on 23rd July. The weather was overcast with occasional drizzle in the air. However, this did not stop over 130 competitors taking to the course to compete in the annual board competition. The half way house was open, manned by Lady C and Amanda Holland, offering refreshments after 9 holes.
John Coleman and Jack Marshall shared first position with a score of 62 (Jack finishing 5 under gross, playing off 2), and will require a playoff to determine who claims first prize. Third place wen to Dan Thomas with a 63, and fourth was Simon Ignotus with a 64. The evening was well supported, starting with a BBQ, followed by the presentation and disco.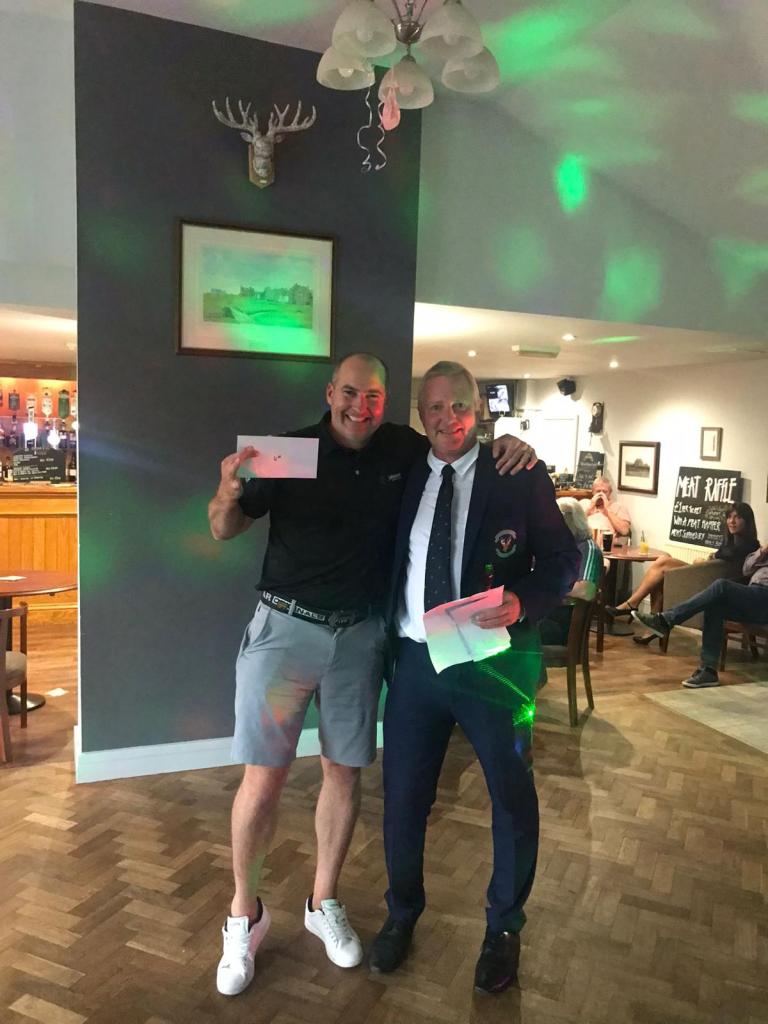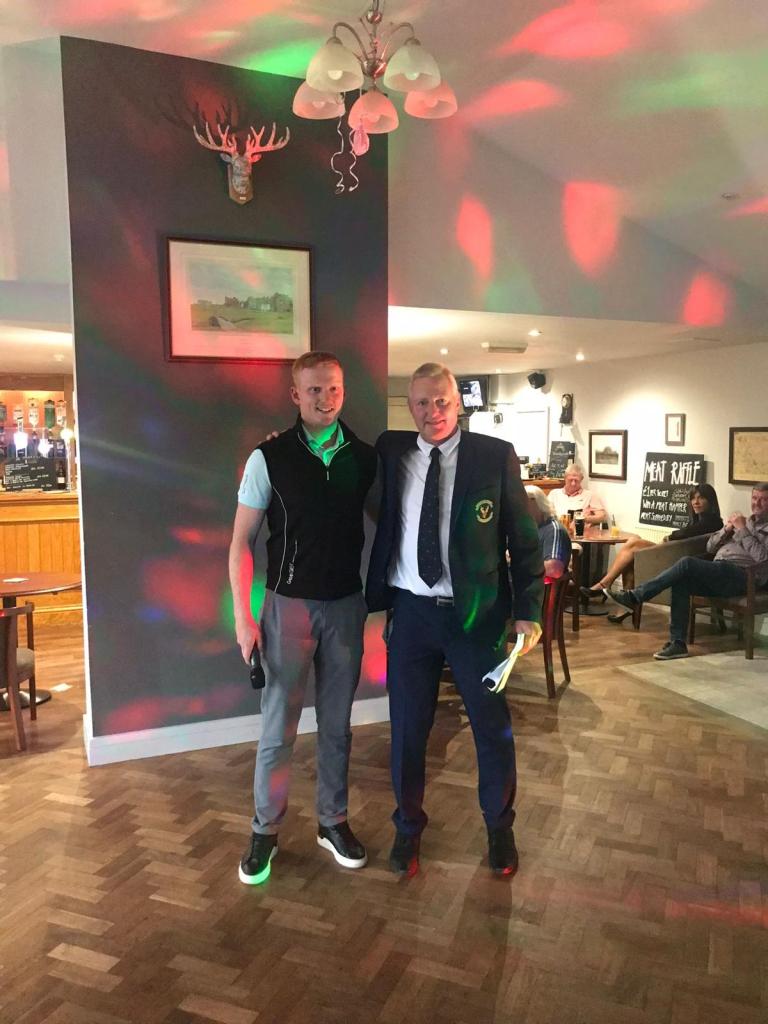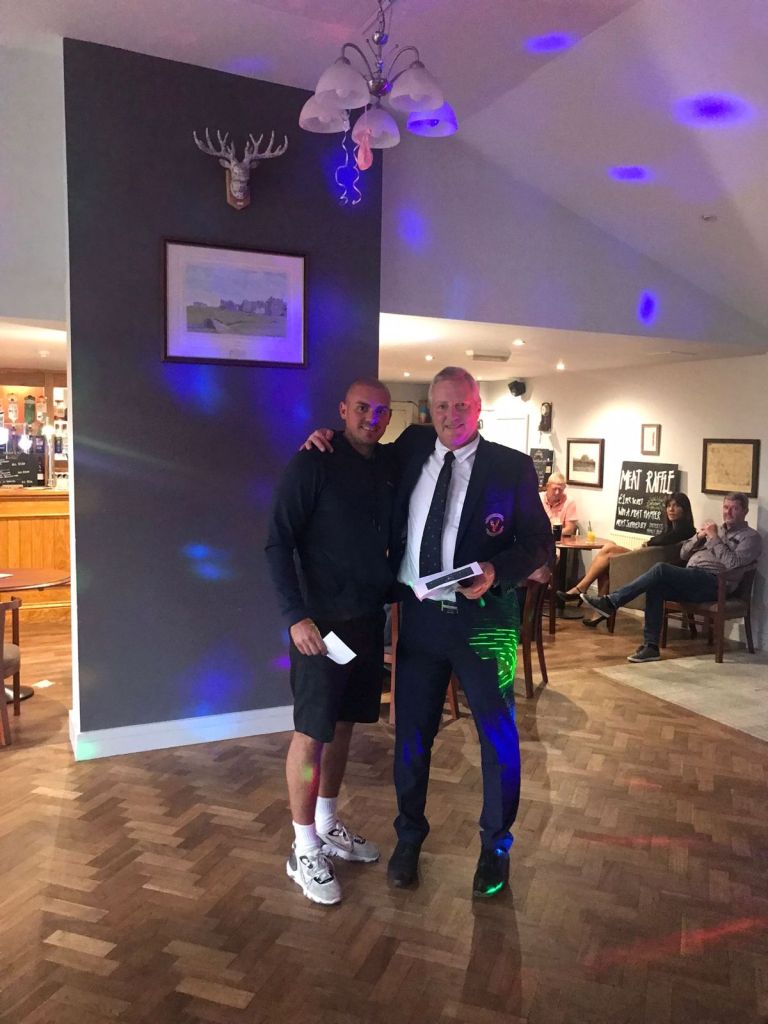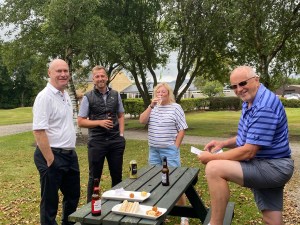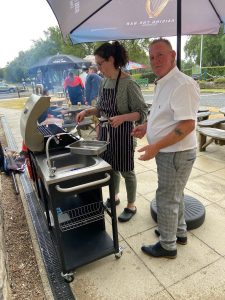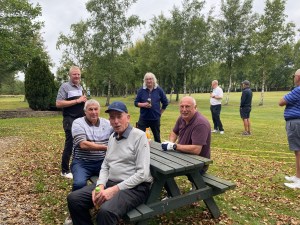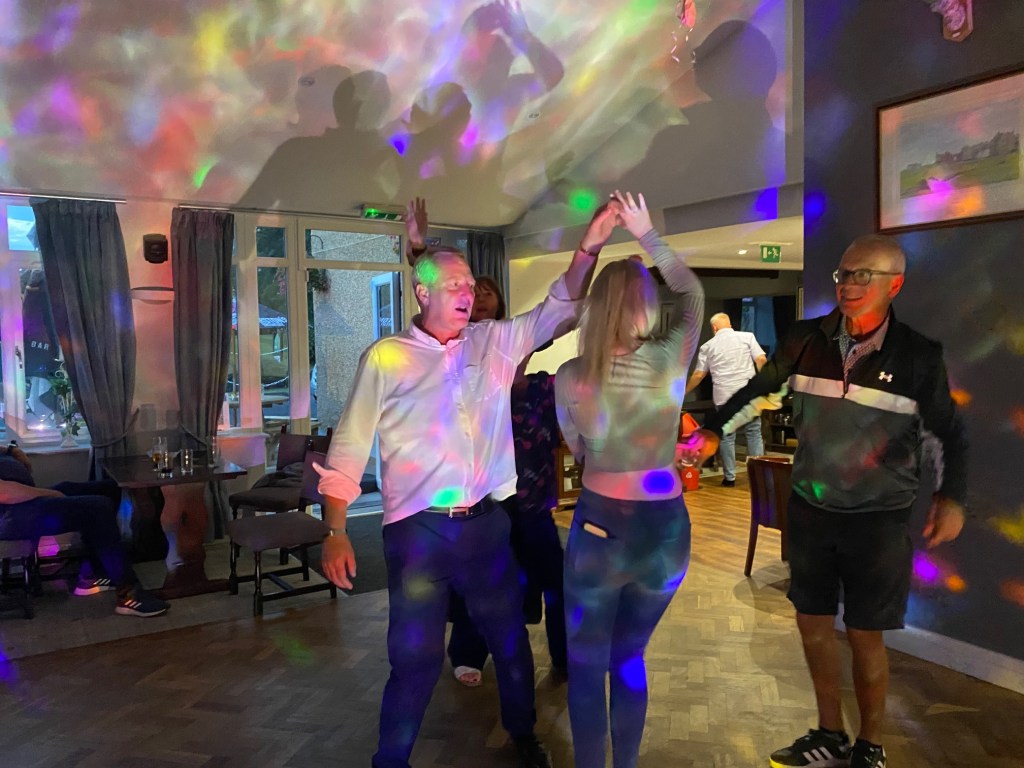 Mr Captain, Mike Bennett, would like to thank all who supported and participated in his special day.
+++++++++++++
Jonny Spencer 1 Day off Winning a Holiday to Las Vegas!
New member Jonny Spencer was happy but disappointed with his first ace on the 8th hole, as a day earlier playing in Sam's Day, it would have  won him a holiday for 4 people to Las Vegas worth £5000!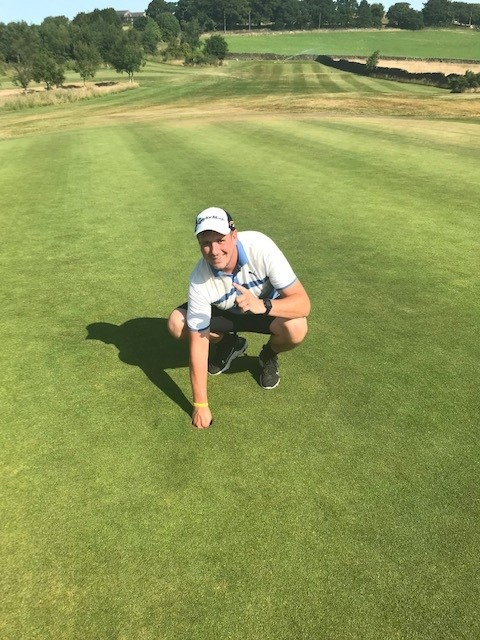 This was Jonny's first ace and I'm sure it wont be his last! Well done!
+++++++++++++++++++++
Mr Captain's Day Saturday 23rd July
Key features on the day:
Prizes for places 1-5;  Best gross; Nearest the pin on the 8th; Second shot nearest pin on 13th
Complimentary  half way house from 11:30am
Free BBQ between 6;30pm and 8:30 pm
Sweepstake organised by Sam
DJ in the evening. Partners welcome!
Presentation after the event
Open to 5 day and 5 1/2 day members. Still some places available.  Book vis BRS
       +++++++++++++++
Sam's Golf Day Sunday 17th July
"Well where do we start !I think that was the best one yet. A huge thank you to all that came and supported the day! 
We had it all: holidays for grabs, the opportunity to win a car, a round of golf around a world famous course and a HUGE prize table!
Not only was it great to see so many people out on the course, but it was fantastic to see people not playing but coming up to enjoy the atmosphere on the 10th tee where people were listening to music and getting a chance to win a car!
A huge thanks for Nigel & his team for setting the course up in great condition.
Thanks also to Steve & Kirsty and the team for managing the busy bar and doing a superb BBQ.
Plus, of course, all my staff & volunteers for all the work over the last 10 months sorting out the bits that no one sees!
As promised we make it better each year so lets see what next year brings!"
Winners and prizes on the day were:
1st Tom Morgan, Josh Bannister, Kieran Sharp, Alex Wood 51.5   A ROUND AT GLENEAGLES
2nd Jane Howard, Sean Taylor, Janet Bowers, Paul Bowers 52.7 £100 EACH
3rd Cal Clarke, Jimy Ignotus, Ollie France, Paul Coverley 53.3 £70 EACH
4th Barry Lawson, Mick Currie, Jack Sidebottom, Adam 53.4 UNDER ARMOUR T SHIRT
5th Elliot Brownsword, Ted Brooks, Joseph Hadfield, Ollie De Rosenworth 53.7 PUMA SHOE BAGS
Mens Longest drive
1st George Bloor – New Mills travel bag
Womens longest drive
1st Kim Jackson- Taylormade towel
++++++++++++
Hole in one for Paul!
Yet another hole in one this time by Paul Coverley on the 15th. Well done to Paul with this latest achievement coming on the back of winning the stableford competition on President's Day!
++++++++++++++++++++++
Sunday July 17th 2022
In two weeks time is the best golf day of the year!
The day is a fundraiser to help cover staff wages in the shop so we can open 7 days a week to provide the best service possible to members and visitors. Plus we also team up with the Parkinson's charity to raise funds for them.
We do the day properly with large prizes, music, drinks, and a fantastic tournament!
We also have some amazing hole in one prizes up for grabs which we are just finalizing,
WIN A HOLIDAY TO VEGAS
WIN A HOLIDAY TO PORTUGAL
WIN A CAR!
WIN A YEARS GOLF MEMBERSHIP!
Unfortunately the day is full already! However, we still have a couple of tee sponsors available for £100 + vat including signage with your company info/ logo. Or if you'd like to help out in anyway or donate a prize please get in touch.
This is my 8th annual day and if you are  around on Sunday 17th feel free to come up for a drink and take in the atmosphere.
++++++++++++++
Dates for your Diary – A Message from Mr Captain
23rd July – Mr Captain's Day
This annual Board Competition will be played in Medal format. The half way house will be open and, weather permitting, I am hoping to have a barbeque outside the clubhouse after golf. The presentation will be in the evening, where we will have a DJ and food. All members are invited to either stay throughout or return in the evening with their partners to party! Booking goes live on BRS tomorrow.
30th July – Archie Preston Mixed Knockout – Bolton Golf Club from 3.10pm
After 3 successful home draws, we are into the last 16. This time we have been drawn away at Bolton and it would be a massive achievement to progress further. Thanks to everyone who has helped us get this far. Please let Sam or myself know if you are available to play at Bolton.
26th August – Bosworth Trophy
This is our only gents Board Comp that is played away from NMGC. This year we are playing at Barlaston GC near Stoke on Trent, just over 1 hour away. Numbers are limited to 40 so please let Sam or myself know asap if you wish to be included.
28th August – Captain v Presidents
An annual event, open to gents and ladies, which is played for the John White Trophy. Players will be selected to play for either the Captain's or President's team. As this is a bank holiday weekend we have one of our live band nights in the evening. The Chills are booked, who were very well received when they played at the club a few months ago.
+++++++++++++++++
Ladies Open 2022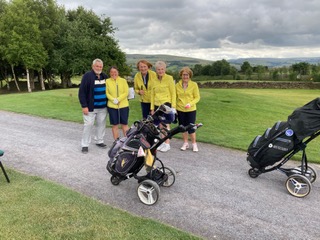 Another full tee sheet for the Open. However,  it would never happen without the army of volunteers helping to park cars, meet and greet, bake cakes and run the half way house and all backed by the Green keepers providing a course in brilliant condition, and a Pro shop rescuing a shoeless lady!
The visitors, without exception, were full of praise for the course and the welcome given by everyone. They enjoyed the food in the clubhouse ( and I am quite sure the odd glass of wine!).
I have no doubt that the clothing co. who always try to attend, were part of the attraction, as they have an excellent choice of clothing at reasonable prices. It was a veritable fashion parade!
The raffle table is always popular, with the ladies providing a varied selection of offerings.
It was so nice to see all the familiar faces returning to the course. It almost felt as if the last 2 years had been not forgotten, but put to rest.
The competition was won by a mixed team of Alison Wright (New Mills), J. Kinder (Reddish Vale),
E. Cantello (Disley) and J. Dootson (Hazel Grove0 with 94 points
For more photos go to the Ladies section of the website
++++++++++
Jon Coverley wins the Bramhall Trophy
Congratulations to new member Jon Coverley for winning his first major at New Mills Golf Club with 42 points just a week after his brother Paul won the competition on president's Day! Stacey Wild was 2nd with 41 points .
However, Alex Mackenzie, just back from his warm weather training in Greece fired in an ace on the 6th to also finish with 41 points in 3ed place! Well done Jock!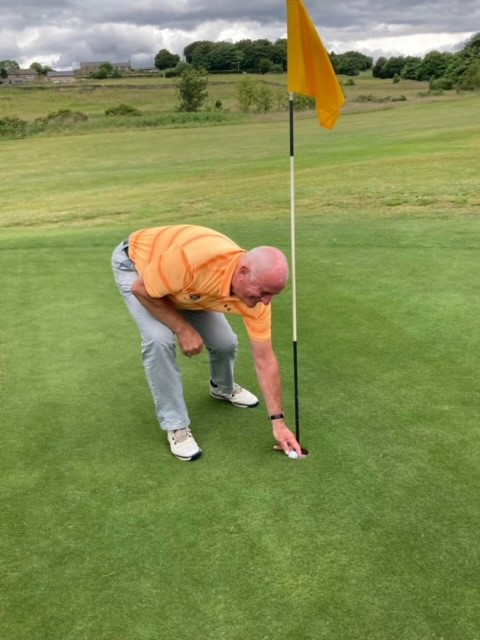 ++++++++++++++
Hole in One  for Paul
Congratulations to Paul Holland who achieved  a hole in one in his D&C match on Tuesday evening. Not many matches end with a 1!
+++++++++++++
Presidents' weekend 25th-26th June 2022
Mr President's Day Saturday 25th June
Congratulations to Paul Coverley who won today's stableford competition with 40 points. Five players scored 39 points whilst six other players scored 38 to make an extremely close result.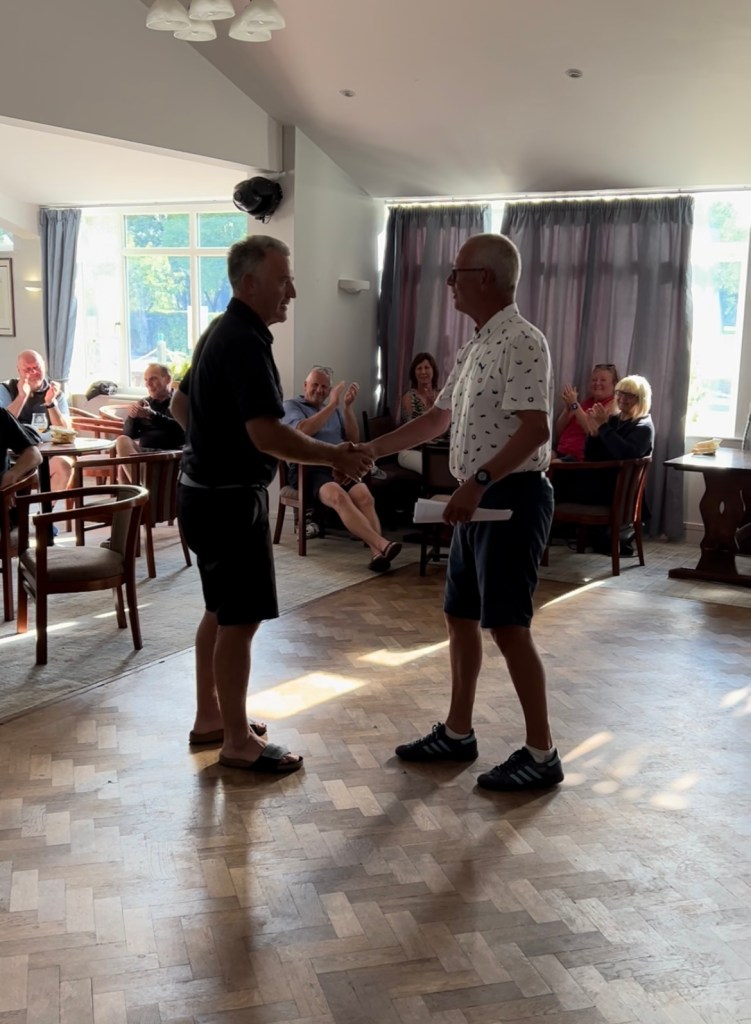 The other major prizewinners in addition to Paul were: Chris Marshall 2nd; Andy Rodgers 3rd; Rick Boffey 4th; Dan Thomas 5th; Joel Wood 6th and Oliver de Rosenworth 7th.
Luke Anthony won the prize for the best gross score (+1) whilst nearest the pin prizes went to Joe Bowers (8th), Jack Sidebottom 15th) and Joseph Hadfield (2nd shot nearest the pin on the 13th).
A great day was had by all 126 competitors. Many thanks to Mr. President for the light refreshments he so kindly provided at half way house.
+++++++++++
Lady President's Day Sunday 26th June
Lady President and 22 players had a fine but windy day for their competition today.
19 ladies played in the 18 hole and 3 in the 9 hole stablefords.
Considering the strength of the wind, which made scoring on some holes difficult, the score in the 0-36 handicap category of 44 points brought in by the winner, Jackie Piper, was a considerable achievement. Second was Jo Coull with 37 and third Ann Brown with 35 points.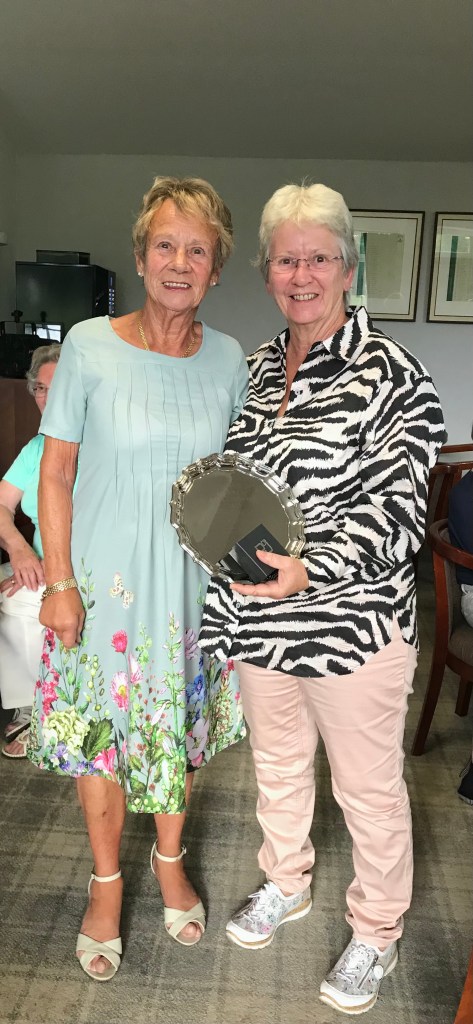 Jackie Piper winner of the 18 hole competition with Lady President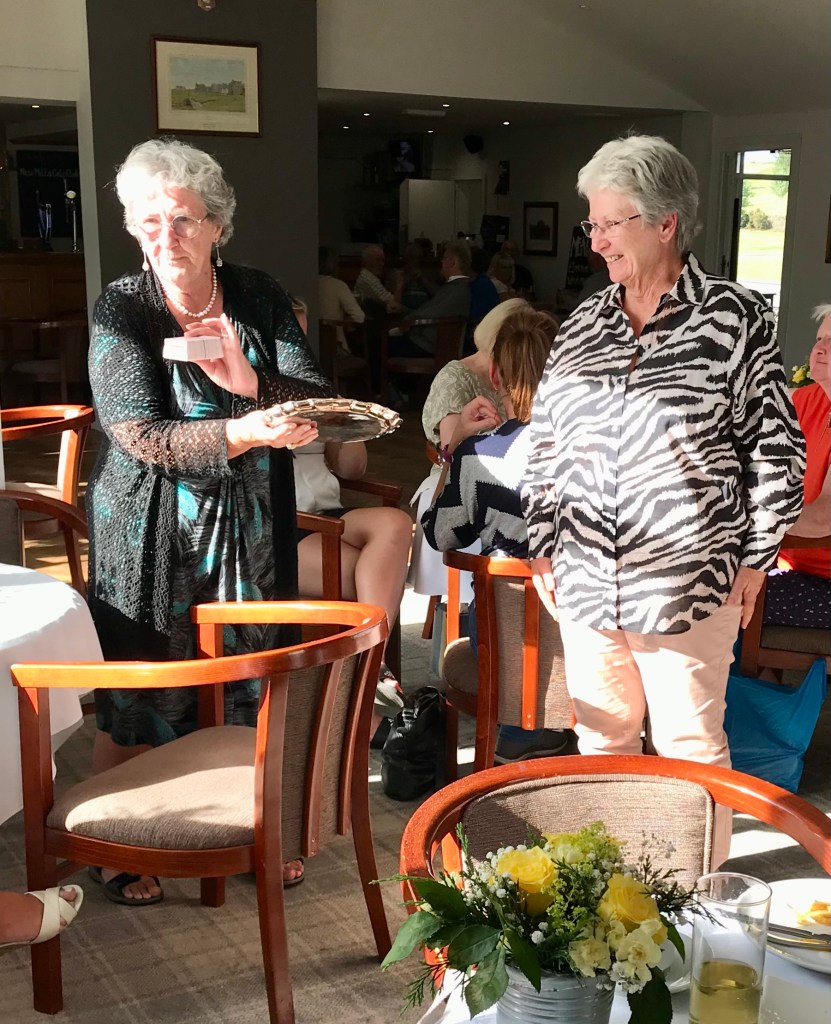 Beryl Southworth, a long standing member of the club, presents the silver salver which she donated in 2011, to Jackie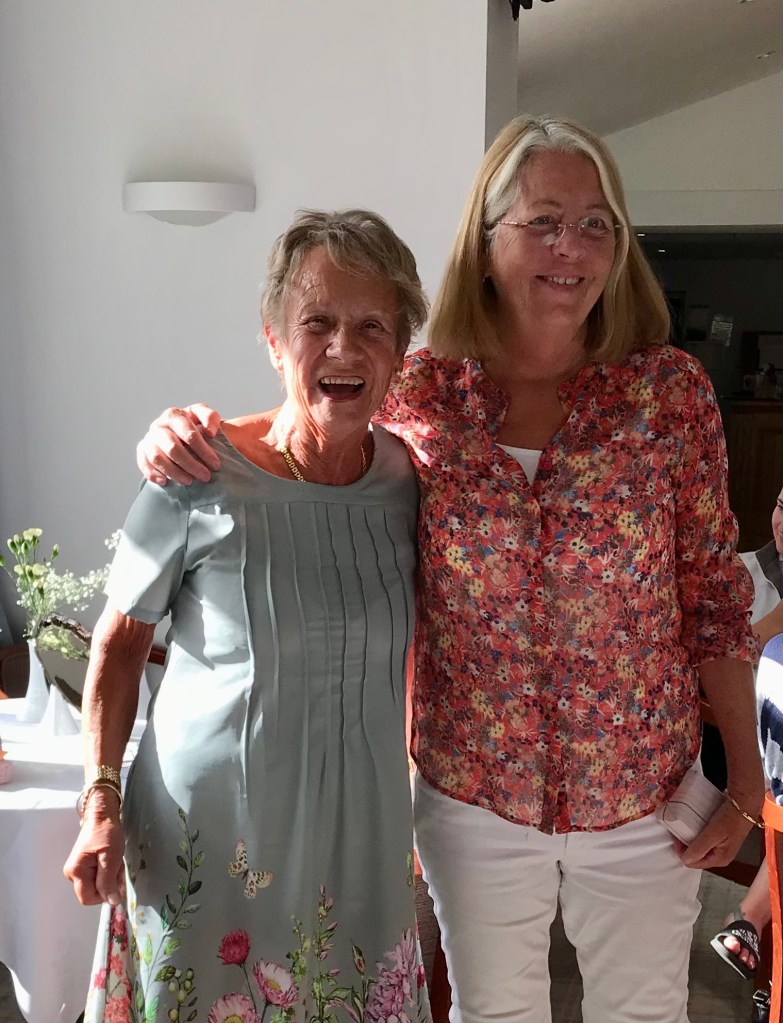 The winner of the 37-54 handicap category was Mo Harrison with 33 points.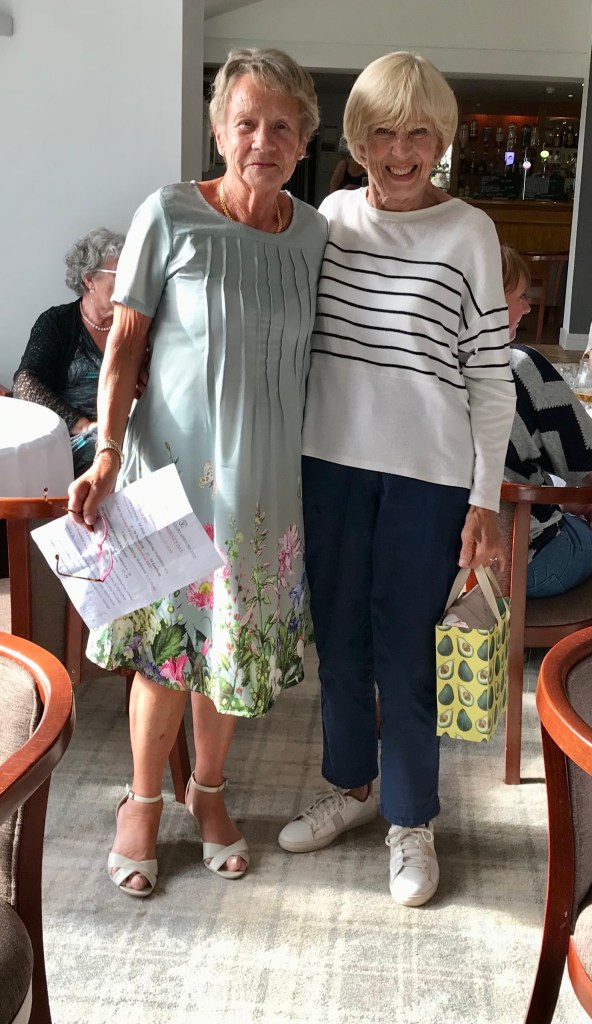 The 9 hole competition was won by Angela Adamson with 18 points.
After the games, a very enjoyable  afternoon tea was served by Kirsty and her staff to all those who took part.
+++++++++++++++++++++
Congratulations to the Archie Preston Team on making the last 16!
Well done to those who played in the Archie Preston match against Davyhulme Golf Club on Sunday. Winning 5 -2 the team now have reached the last 16 in this knock out competition. Find out more about the competition by visiting https://www.mdga.org.uk
+++++++++++++
Congratulations to Sam T2 in the Derbyshire Pros Championship
"On Tuesday 7th June I competed in the Derbyshire pros championship at Buxton & High Peak Golf Club. The event was a 36 hole stroke play event in one day.
Having not had any prep due to the Girlfriend taking me away for a night for my belated Birthday gift I wasn't expecting much.
In round 1 I had a slow stead start. Then, a bad clubbing from caddie Sean Moore resulted in a bad double bogey on hole 5. I was +3 at the turn and it felt like a battle! On the back nine I found some rhythm that had been missing and steadied the ship to finish 71+2 for round one.
After a short break we headed out for round 2 and I said to Sean I'm feeling this one. Having come close to trouble again on hole 5, I made a great up and down for par from 80 yards. In my head the hard holes were done and I went on to play really well and shoot 65 -4 in round 2 with a cheeky eagle on the last.
Having had a steady first 18 I didn't think I had a chance of winning. I had come back to coach the juniors and do a few lessons. Then at 6pm i got the call to say I'm in a 3 way play off. I rushed back to Buxton, straight on the tee for a 3 hole play off. I had a nervy 3 putt on the first, par on the second, and a birdie down the last to see me miss out by 1!
So second overall and it qualifies me for the Derbyshire matchplay.
Now I'm trying to compete more I will keep you posted on my events."
Sam Shaw Head Professional New Mills Golf Club
 Well done Sam from all at New Mills Golf Club!
+++++++++++++++++++++++++++++++++++
Double rainbow over the 8th Green!
Stunning view captured by two of our lady members yesterday evening.
Even when it rains the vistas at New Mills Golf Club are breath taking!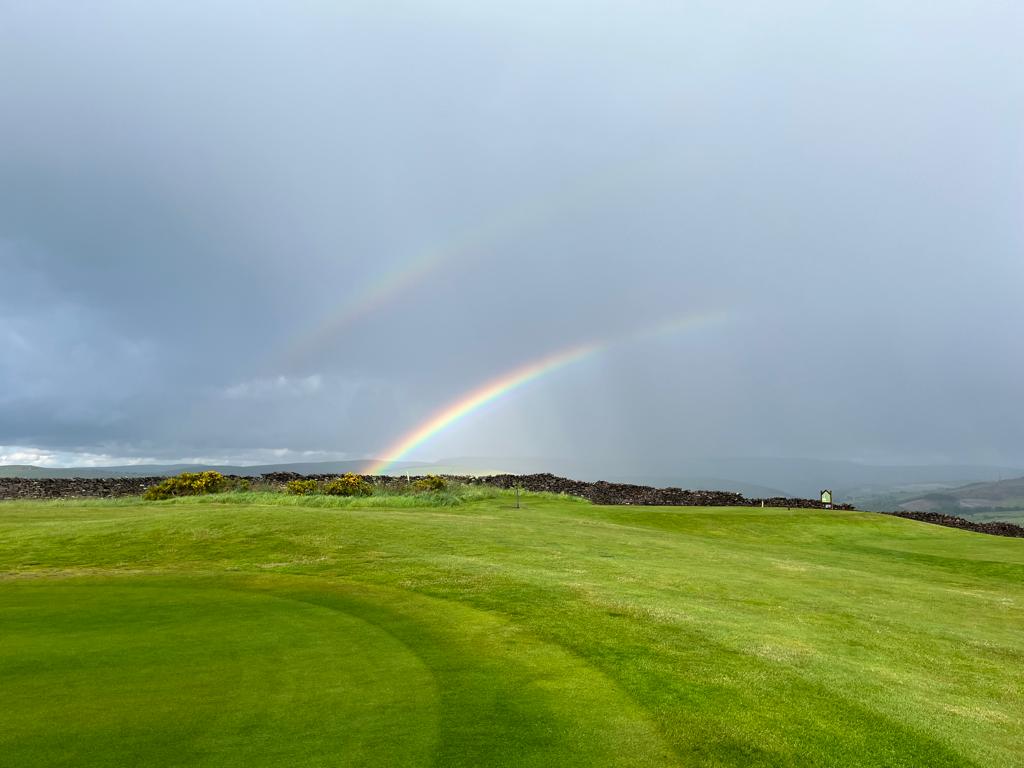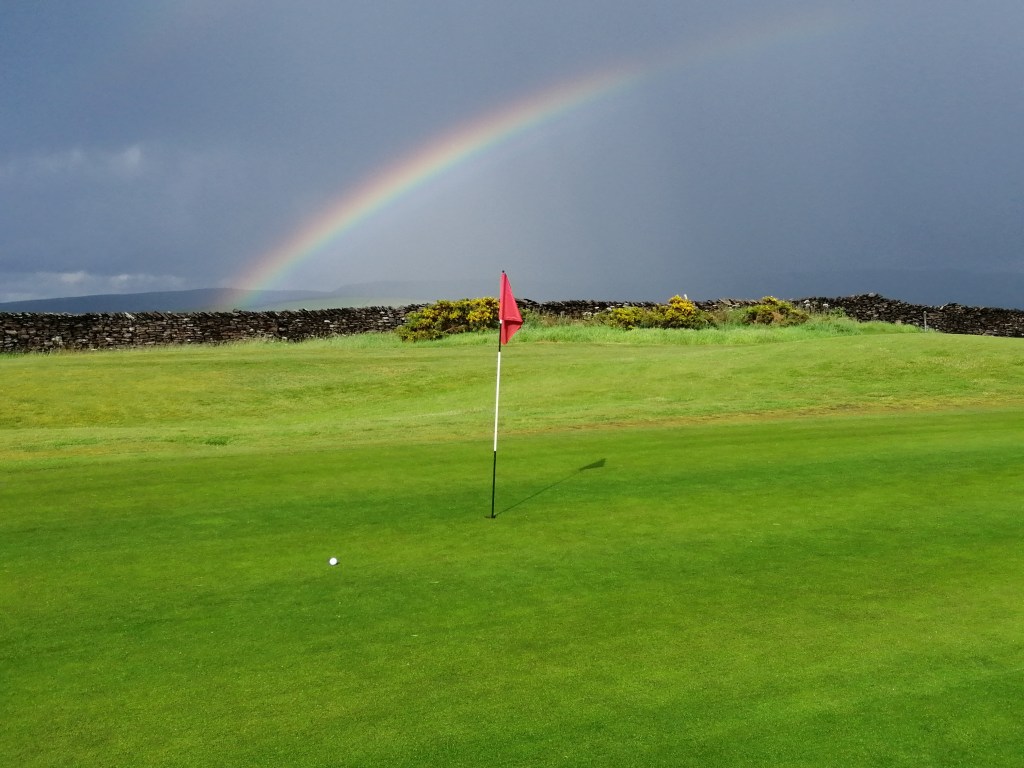 ++++++++++++++
Chris Hall wins Hibbert Cup Play Off
Congratulations to Chris Hall who won the 4 man play off yesterday to win this year's Hibbert Cup following a tie earlier in the season when four players all scored nett 66. 2nd was Nick Lewis, 3rd Chris Ashton and Duncan Moore 4th.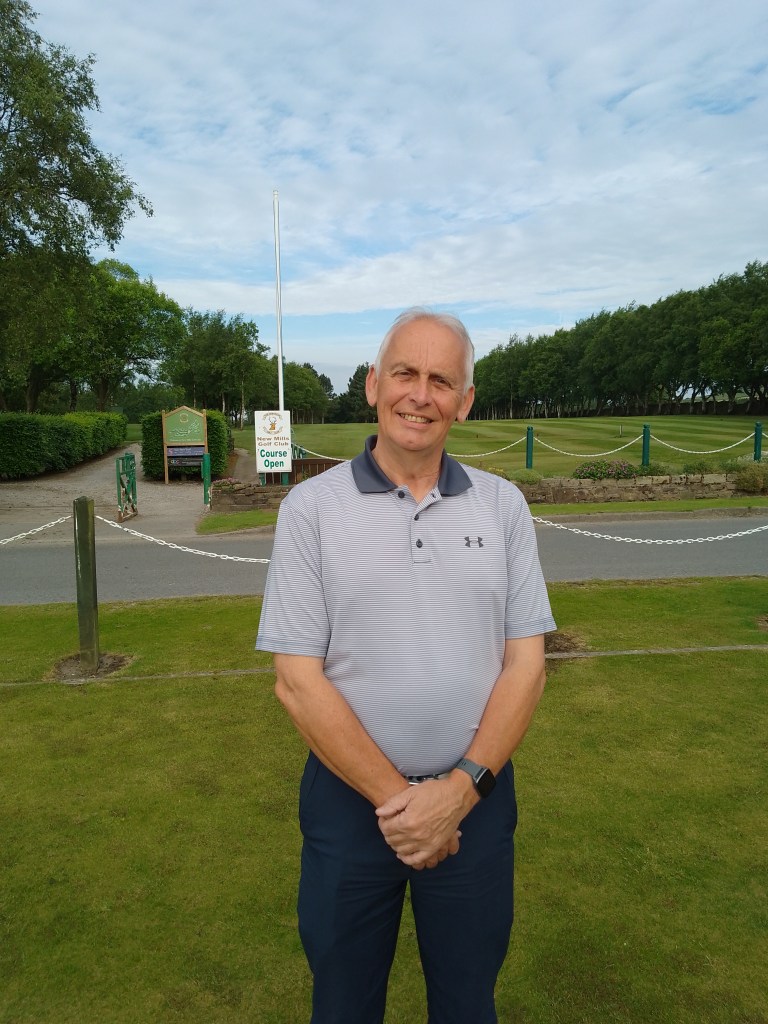 Mr Captain's Invitation to Ladies Sunday June 5th 
The awful weather last Sunday resulted in a smaller entry than usual for this annual event. Congratulations to everyone who completed the course in such adverse conditions. 
Winner of the 18 hole medal , which is a Board competition, was Alison Rudder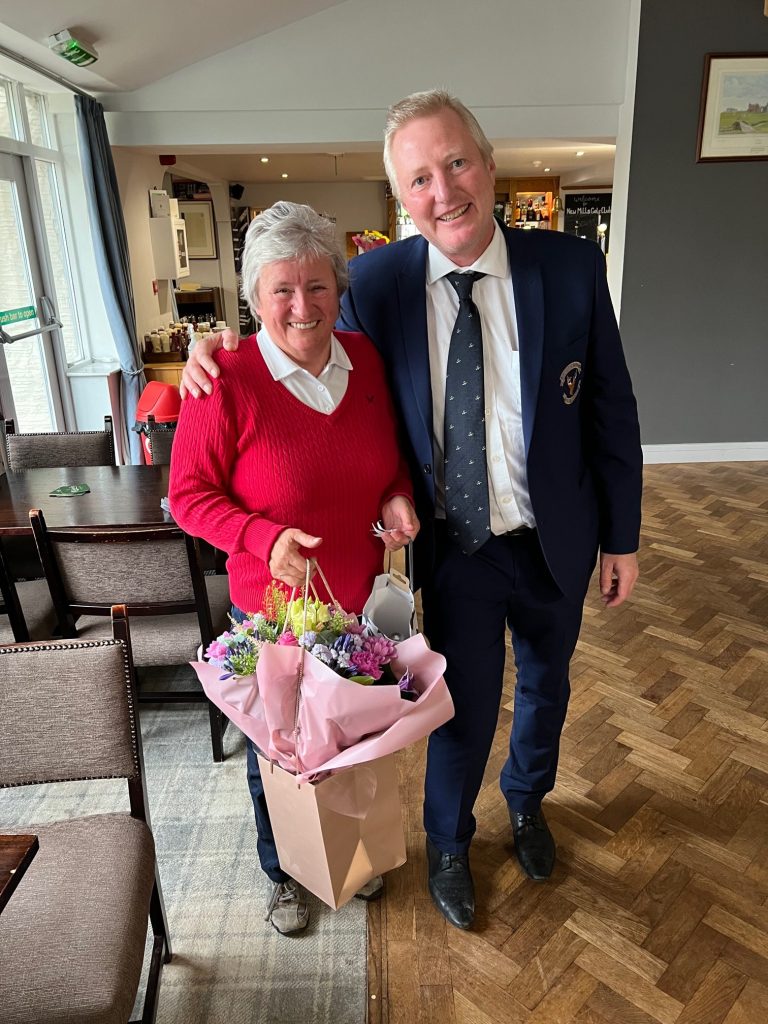 Winner of the 18 hole Stableford competition was Pam Boffey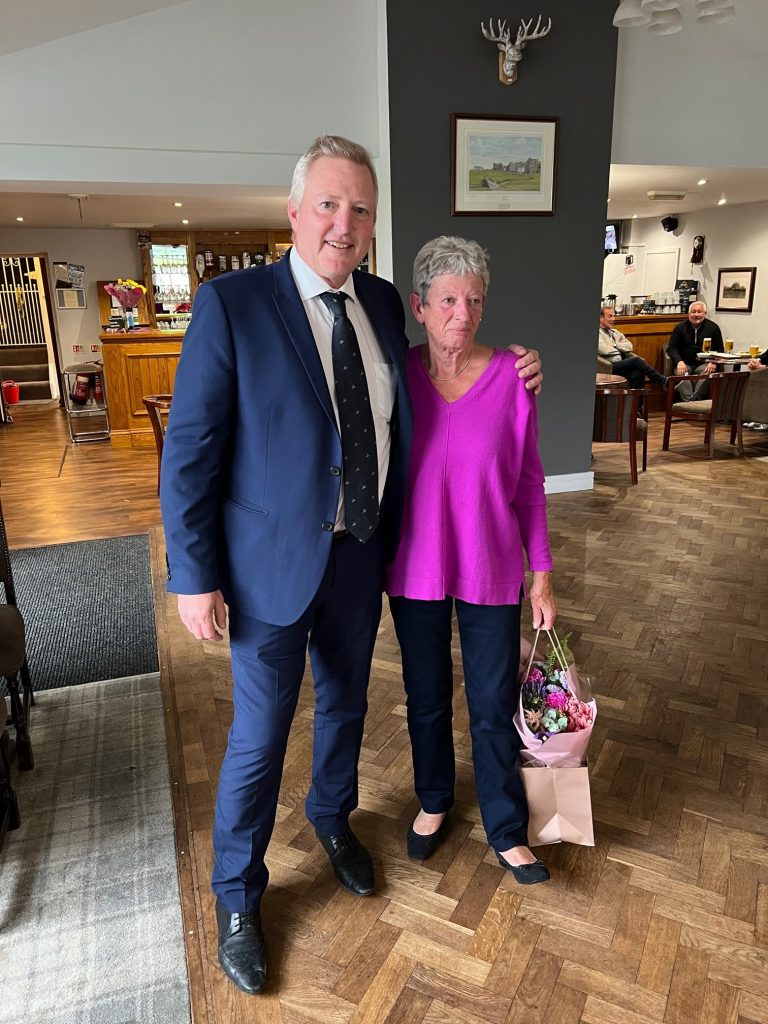 These and other photographs on the day can bee seen in the Ladies section
++++++++++++++++++
Andy Wins the Jubilee Stableford
Congratulations to Andy Rodgers winner of Friday's Jubilee Stableford with an impressive 43 points. Runner up was Mark Brooks with 39 points with three players scoring 38 James Ignotus (3rd), Ben Williams (4th) and Kieran Sharp (5th)
Jack Marshall achieved the best gross score on level par!
Well done to the winners and to everyone else who took part on the day.
+++++++++++
Hole in One for Phil
Congratulations to Phil Urmston for his hole in one on the 8th in Saturday's competition. Phil will receive a limited edition Boss Hole in One Watch to mark his achievement.
++++++++++++++
Archie Preston team progress into the next round!
Congratulations to the Archie Preston mixed team who won their recent match beating Darwen Golf Club 4-3. Well done to everyone involved.
++++++++++++++
SENIORS QUAD-AM – MONDAY, 9th MAY 2022
We are pleased to announce the prize winners of our fourball open event and thank all those who took part for giving their time to join us and play our course. We hope everyone enjoyed their day and look forward to seeing you again next year!
Winners of Store Vouchers :- 1st place £80, 2nd place £60, 3rd place £40, 4th place £40
1st – 87 points, from Alsager :- Ian Hulson, Bob Sinclair, John Ash, C Davies
2nd – 86 points, from Stockport & Disley :- Jonathan Lloyd, Ross Gregory, Andy Roberts, Simon Carter
3rd – 86 points, from Houldsworth :- Stuart Jackson, Eric Smith, Antony Aitkin, & Peter Stanley
4th – 83 points, from Prestbury:- Fred Bridge, Simon Moorhouse, Steve Leavitt, Nick Wood
Winners of £20 Store Vouchers for Nearest Pin on Hole :-
6th :- Tony Lee (tee time 12-08)
8th :- Rod Taylor (tee time 8-38)
10th :- George Mckey (tee time 12-44)
15th :- Barry Delaney (tee time 10-20))
16th :- Ian Hulson (tee time 10-38)
Below are some of the teams who took part in the event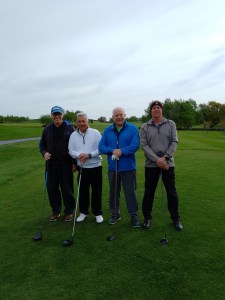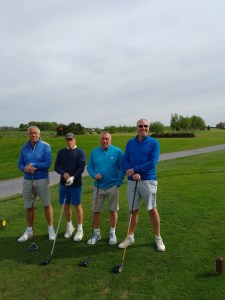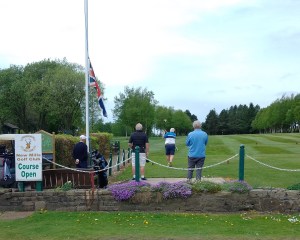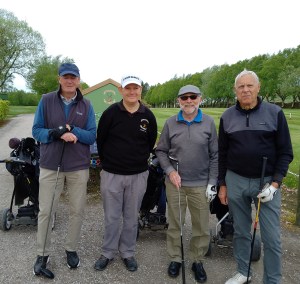 +++++++++++++
FANCY PLAYING IN ONE OF OUR OPENS THIS YEAR?
The competitions attached are now live to book online  ('Open Competitions' page)or alternatively contact [email protected]
++++++++++++++++++
Captain's Weekend Away at Carden Park
April 22nd – 24th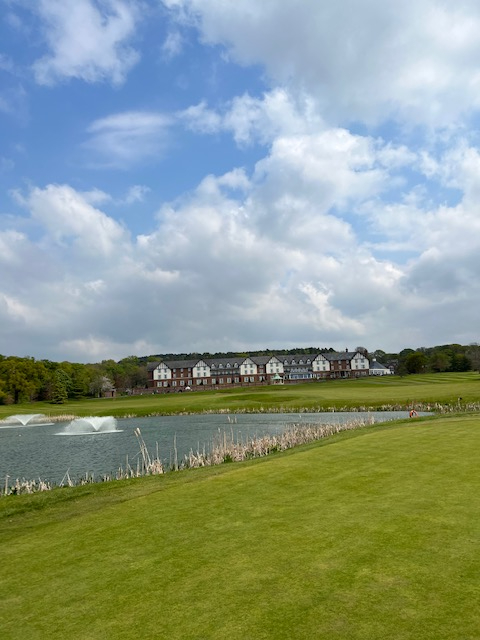 60 members spent a very enjoyable weekend at Carden Park near Chester. Read Sam's report in he men's Section under Members.
+++++++++++++++++++++
New Mills beat Chorlton-Cum-Hardy
in the Archie Preston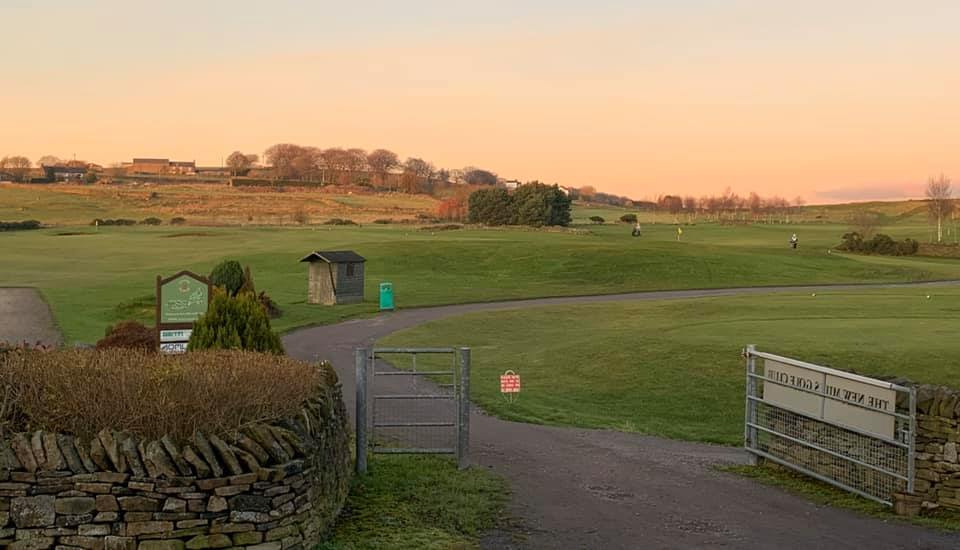 Last Sunday the club took on Chorlton-Cum-Hardy Golf Club in the first round of the Archie Preston Trophy.
The match went right down to the pair, Janet Bowers & Simon Belt. 
 Janet and Simon battled all the way through to the 21st hole where they finally got the victory!
We have drawn Darwen at home in the next round so let's take it all the way!
Well done to everyone who played!
+++++++++++++++
Mary Wins the Patricia Johnson Trophy
Congratulations to Mary Blake seen here receiving the Patricia Johnson trophy from Terry Johnson. For more information go to the ladies section of the website.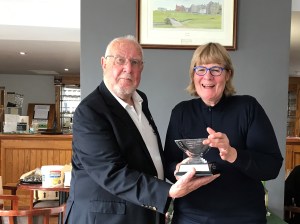 +++++++++++++
THE NEW GREENS IRON IS HERE!
This week the club took delivery of an exciting new piece of equipment. A new iron!
Not the iron your used to. An iron as seen in the picture below. This type of iron changes the characteristics of the greens. It irons the grass flat and increases the speed of the green as well as smoothing out a few lumps and bumps early on in the season.
The greens have been cut and ironed today ready for the opening medal tomorrow.
Having played today straight after the greens were  ironed this morning I can vouch for the increased speed especially on downhill putts!
+++++++++++++++
HANDICAP NEWS 
April 1st 2022
SIGNING IN AND ENTERING SCORES:
It is recommended that you Sign In to enter Competitions in the Pro's shop. This is because a label will be produced, containing your Handicap Index, Course Handicap and Playing Handicap, which can then be placed on your scorecard. You can enter your score at the end of your round using the terminal in the Clubhouse entrance hall.
You can also sign in to play in a Competition and enter your score, by using How Did I Do (HDID), but please note that England Golf have introduced a new restriction where this can only be done within a distance of 2 miles from the Clubhouse.
England Golf have also introduced a new instruction about entering scores. There will be a minimum duration between pre-registration and score submission of 1 hour for 9 hole Cards and 2 hours for 18 hole cards
PLAYING IN A COMPETITION:
Book your tee time in the advertised Competition on BRS
(Tee times are available 2 weeks before the Competition date)
On the day, indicate your intention to play. Recommended by signing in, in the Pro's shop
Place label on your scorecard
Pay your entry fee
Swap cards with your playing partner(s)
Check scores after every hole
At end of round, check scores again and sign in Marker's signature space
Swap cards so that you have your own card. Sign in Player's signature space
Enter completed scores into computer in entrance hall or on HDID, within 2 miles of the clubhouse
Place scorecards in box
GENERAL PLAY ROUNDS:
If you pre-register your intention to complete a qualifying General Play Round, you MUST enter your score. If you don't enter a score that has been pre-registered with the MyEG app or at the golf club and it is not returned within an acceptable period of time it will be designated as a penalty score within your player's handicap record. A reminder 'service' email will be issued by England Golf asking for the process to be completed
If you cannot complete your round due to extenuating circumstances, or if you cannot enter your score due to technical problems, please notify the Pro's Shop or a Handicap Committee Representative.
9 HOLE COURSES:
The Ladies Section have for many years run 9 hole Competitions, and more recently 9 hole General Play Rounds over the Front 9 holes.
We are currently working on introducing 9 hole courses for the Gents White Front 9, the Gents Yellow Front 9 and the Ladies Red Back 9.
WATCH THIS SPACE, once everything is in place Sam will be trialling some 9 hole Competitions and they will be available for 9 hole General Play Rounds.
LIFT, CLEAN & PLACE:
Please note rounds using Lift, Clean & place on all mown areas DO NOT count as a handicap qualifying score.
We are allowed by the Derbyshire Golf Union to play lift, clean & place on closely mown areas (fairway length or shorter) ONLY to count as a qualifying score up to the end of April.
After that you must play the ball as it lies.
AS OF NOW BUNKERS ARE PLAY IT AS IT LIES.
Please make sure you check the rules of the day in the pro shop before you play.
+++++++++++++++
Joe Bowers makes first ace after 21 years of trying!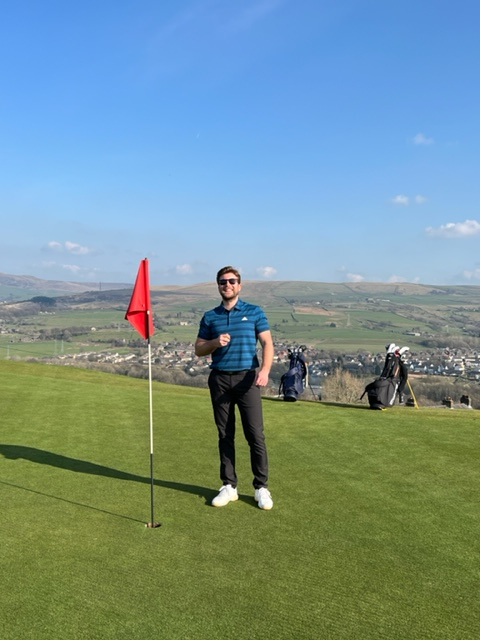 A message from Sam
'Last Monday, whilst enjoying a few holes with my good pal Joe Bowers, I witnessed his first ever hole-in-one! I was absolutely made up for him. Having played lots of golf together over the years, it was great to be able to celebrate his inaugural ace with him.
He took a 51 degree wedge off the back tee and rolled it straight in. There'll be a bottle of whisky on the bar this Saturday'.
Well done Joe!
+++++++++++++
Darryl and Jason win the 2021/22 Winter League
Congratulations  to Darryl Hall and Jason Warhurst who won this year's Winter League final on Sunday, beating  John Tennant and Martin Wild 6 and 5. For more detail go to the 'Members' section and scroll down to 'Winter League 2021/22'.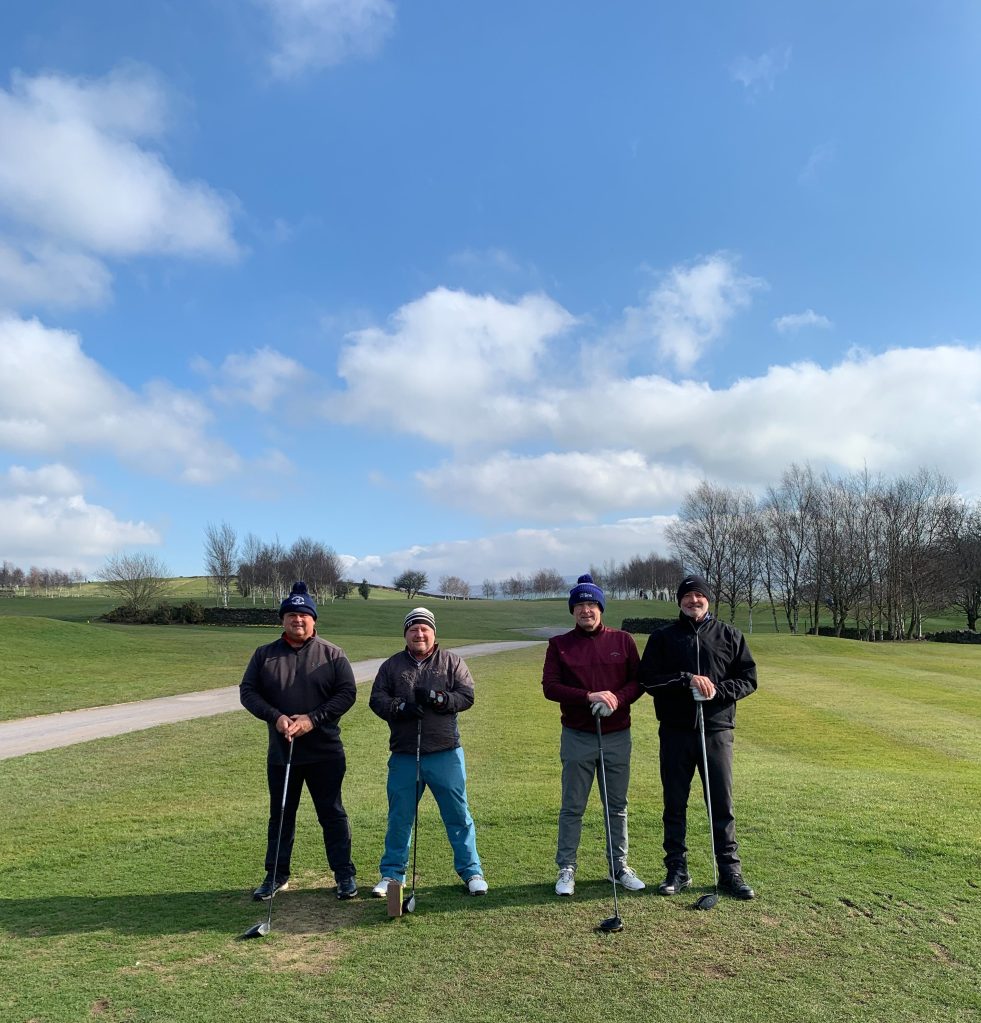 +++++++++++++++++
Beautiful Spring Morning!
Friday March 18th
Fabulous morning for golf today! The seniors enjoyed being able to play off the grass for the first time this morning with the added bonus of warm spring sunshine.  Fairways, bunkers and greens are all in excellent condition thanks to the outstanding work in recent weeks by the Green's team!
And, oh yes, in the 4 ball stableford two of the guys got their pars on the 15th. One of whom was the photographer! Sadly, not enough to win this morning's roll up!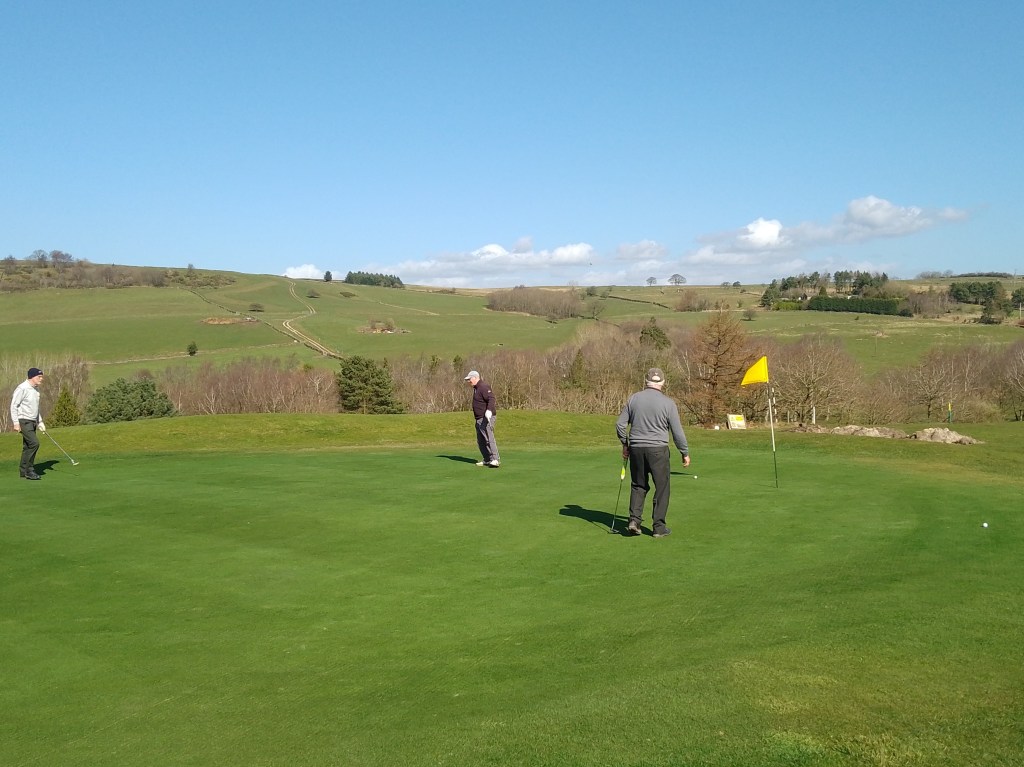 ++++++++++++++++
7 Day membership offers. Apply now!
There are a limited number of 7 day membership still available for 2022.
For details call Sam at the pro shop on 01663 746161 or email [email protected]
Hurry there aren't many left and they are going fast!
++++++++++++++
Seniors Raise £865 for Ukraine Humanitarian Appeal
Many thanks to everyone who donated towards this very successful appeal which we hope will go a little way to help those people whose lives are being devastated in Ukraine. The Seniors modified their normal roll up for a week with the entry fee being doubled to £2  and all the prize money going to the appeal . This was supplemented  by personal contributions by many members . With Gift Aid the total raised is £1081.  Thank you once again and special thanks to the Ladies section for their contribution of £140 .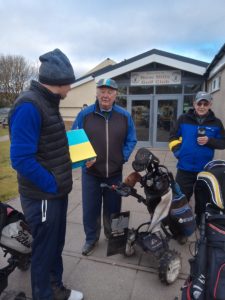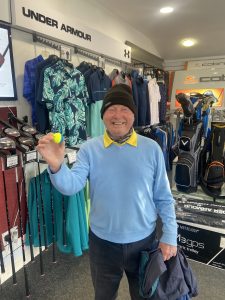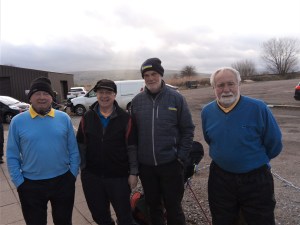 Members showed their support by wearing the blue and yellow of the Ukrainian National flag
+++++++++++++
Circular  Walks from New Mills Golf Club
Click on the link below to download a printable map and descriptions of 3 extremely pleasant short walks, ranging from 2 to just over 5 miles. All the walks start and finish at the club. Parking is free and Half Way House will be open at weekends for takeaway drinks and snacks so do please call in.
***********************************
+