A few weeks ago Sam and Kallis saw a group of golfers attempting the MacMillan Longest Day Challenge and were motivated to try it themselves partly because of the challenge, which involves playing 72 holes in a single day, but also because it is for such a worthy cause.
So, with just two weeks to prepare, Sam assembled a team consisting of himself, Kallis, his brother Keane and Jacob  Bradshaw.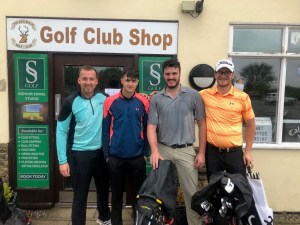 Beginning at 5am on Tuesday 18th June, whilst most of us were tucked up in bed and fast asleep,  the four of them  met up for coffee and a team talk before teeing off on the first of their 72 holes at 5.30 am! Throughout the day they only took one break and that was between rounds 2 and 3 to grab some well deserved lunch.
The course was in superb condition and for most of the day the weather was fine. However on the last three holes the heavens opened  and with no rain gear in their bags it was a battle to  the finishing line which they finally reached at 7pm!
As Sam said 'We took the rain on the chin and thought about everything the charity does and how grateful we are to be in the position we are'
The scores over the 72 holes were Sam -2; Jacob+4; Keane +11 and Kallis +32
Well done to all four players for such a tremendous achievement and a big thank you to everyone who made a donation which currently stands at close to £1000.
Invitation Day
Saturday 22nd June 
There was a great turn out for our Invitation Day with 26 two ball teams competing in a betterball  stableford event. Good weather along with superb course conditions resulted in some impressive scores.
Winners were Martin Wild and Steve Hambleton with 47 points beating Steve Worrall and W. Clarke in a card play off. 3rd place went to  Bob Walsh and his guest S. O'Brien who were just one shot behind with 46
Steve Holmes-Kirkham won the prize for nearest the pin on the 8th whilst D. Wilson came nearest the pin in two on the 13th.
Many thanks to everyone who took part and to our visitors who we hope will come back in the not too distant future.
The photo shows New Mills members Clive Garside and Tom James with their guests Ken Lomas and John Collier
+++++++++++++++++++++++++
Friday Fun day
June 28th
A fun filled relaxed evening.
9 holes of golf plus food in the clubhouse afterwards.
Entry is just £10 including food and prizes
Shotgun start at 6pm.
Booking via BRS
++++++++++++++++++++++++++++++++
President's Day
Saturday 29th June
President's Day 2019 is a new competition for the club designed to maintain and increase the great atmosphere and buzz we currently have at the club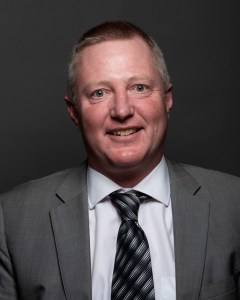 The format for the day is as follows
1pm shotgun start
Half Way house refreshments
BBQ when we finish
Prize Presentation
Free Evening entertainment from local band JD's plus a Neil Diamond tribute act to which friends and family are invited along with members of the general public
There are still places available so see Sam if you would like to play
+++++++++++++++++++++++++++++++++++++
Bosworth Trophy
Friday 12th July
 The Bosworth Trophy is one of the club's prestigious board trophy events and this year will be played at Cavendish Golf Club, Buxton.
To enter see Sam and put your name on the list in the clubhouse.
The cost is £49 which includes coffee and bacon roll on arrival at 9.45 followed by 18 holes played in pairs as a betterball stableford with a two course evening meal and presentation to conclude.
+++++++++++++++++++++++++++++++++++
OISHI EVENING
Friday 12th July
The first of our very popular South -East Asian food evenings is coming shortly. Booking is essential so please contact Jodie in the Clubhouse to reserve your table. For costs and future Oishi events go to 'Visitors' section and click on 'Clubhouse'.
++++++++++++++++++++++++++++++++++
Sam's Golf Day Sunday 14th July
This will be the 5th year of this very popular day which is open to all members. Last year 140 people took part and the event is likely to be just as popular in 2019 with over £1000's  worth of prizes plus the chance to win a car if you get a hole in one!
The format is a Texas Scramble in teams of four and tee times are available from 8am until 2.30pm.
The entry fee is just £18 per person!
To enter and to reserve your tee time  contact Sam or Kallis in the Pro Shop or book on line by going to 'Open Competitions 2019' on this website.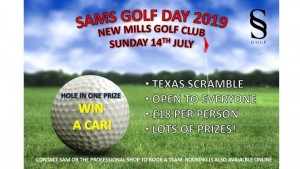 ………………………………………………………………………………………………………